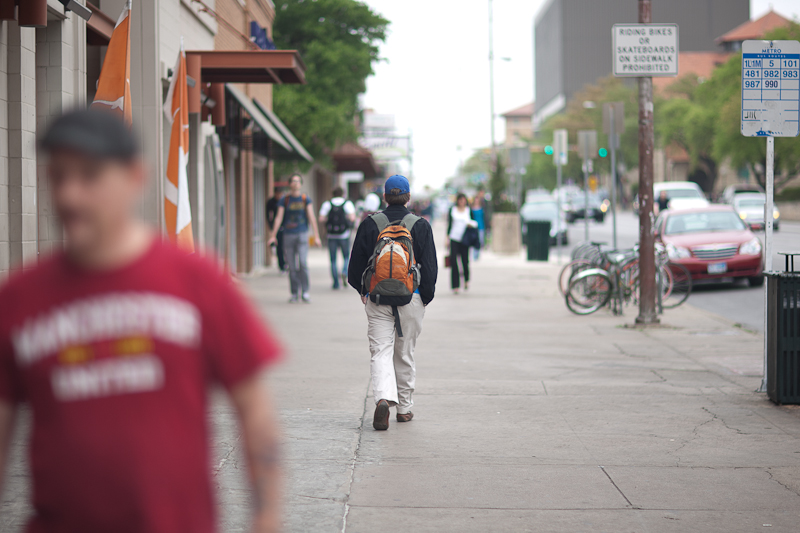 Nearly 62,500 more students enrolled in colleges and universities in Texas this fall than did in 2010, according to preliminary enrollment data released today by the Texas Higher Education Coordinating Board.
While it's a big jump, it's not as large as that of the two previous years, which both saw increases of more than 100,000 students. In the last three years alone, Texas colleges and universities have added more than 268,000 students. The current total, which includes public and private institutions, is slightly more than 1.5 million students.
Texas Higher Education Commissioner Raymund Paredes said this puts the state firmly on track to meet its 2015 goals for boosting access to college in the state. However, some of the numbers could still use some improvement, particularly the enrollment of African-American males.
Overall, African-American participation has jumped nearly 10 percent in the last year. Hispanic enrollment numbers are up 4.5 percent, and Anglo students have also increased nearly 2 percent.
The Texas Tribune thanks its sponsors. Become one.
The ethnic category that saw the most dramatic shift was "other," with a nearly 18 percent increase. New self-reporting policies put in place last year allow students to choose multiple races. Doing so places them in the "other" category. Paredes speculated that the growing popularity of that option was a testament to the declining racial divisions in the country.
Most of the growth occurred in the state's public colleges and universities, though a handful of them saw a decrease. The preliminary numbers show University of Texas at Austin enrolling 50 fewer students than last year. Four-year institutions experiencing more significant drops include the University of North Texas, Prairie View A&M University and UT-Permian Basin. Meanwhile, the University of Houston, Texas State University, UT-Brownsville and UT-Dallas each saw increases of more than 1,000 students.
Coordinating board officials also say their data also show an increase of nearly 30,000 students in private, for-profit colleges, continuing a trend of steady growth. However, some of that increase can be attributed to the fact that more of those institutions have begun submitting their information.
Texas Tribune donors or members may be quoted or mentioned in our stories, or may be the subject of them. For a complete list of contributors, click here.