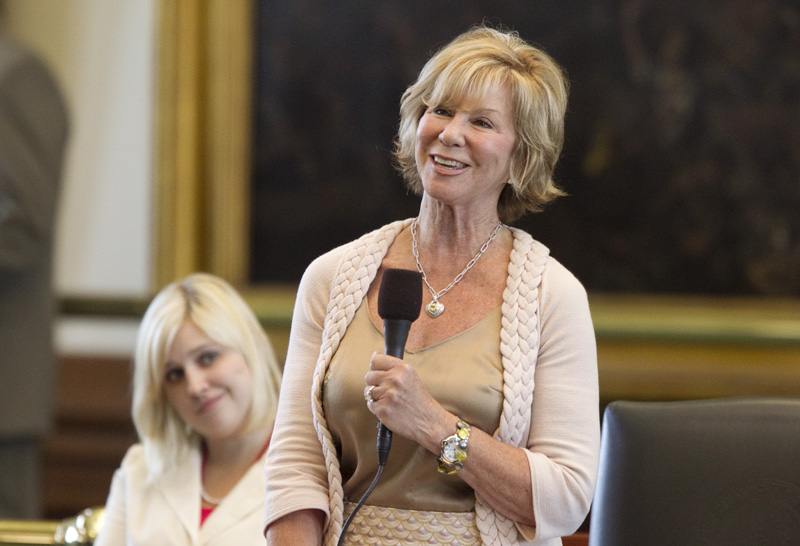 As state Sen. Florence Shapiro, R-Plano, winds down her career in the Legislature, she is fixing to begin a new one with Academic Partnerships, a Dallas-based company that helps public universities convert their courses into online offerings.
Shapiro, who recently announced her intention not to run for re-election, hasn't yet signed on the dotted line. But she anticipates that she will start as the executive vice president of corporate communications within the next month. "I'm just really impressed with what they're trying to do," she said.
Academic Partnerships' clients in Texas include the University of Texas at Arlington, Lamar University, Stephen F. Austin State University, Texas A&M University-Commerce, and Lamar State College-Port Arthur. The company helps them expand their reach by providing the platform to operate some courses online. It also recruits students for the online courses and provides support.
Shapiro, the current chairwoman of the Senate Education Committee, said she has made "absolutely sure" that no work she'd be doing would create a conflict of interest as she serves out her term, which ends in January 2013.
The Texas Tribune thanks its sponsors. Become one.
Shapiro used to run an advertising and public relations firm. It shuttered in 2006, and she has not had a job outside of her legislative duties since. Still, she said, her professional background will help in her new job with the company's branding and strategy.
She views the Academic Partnership model as a "positive hybrid" between a private company and a public university. "I think it's a noble thing to do to try to get more people involved and give them access," she said.
Some of her work will be international. Randy Best, founder of Academic Partnerships, also runs the Whitney University System, a network of for-profit universities in Central and South America. She is preparing now for a trip to Colombia.
Best also operates the for-profit American College of Education, which offers master's degrees in the U.S.
Through Academic Partnerships, Best recently put on — and Shapiro attended — a high-profile conference in Dallas on the future of public universities that seemed to demonstrate the extent of their ambition and growing clout. Former Florida Gov. Jeb Bush and former North Carolina Gov. Jim Hunt served as hosts, and featured speakers included the likes of former British Prime Minister Tony Blair.
Shapiro said she considered many companies when deciding her next move. After watching Academic Partnerships closely for several weeks, she said, "I think this is the best around."
Texas Tribune donors or members may be quoted or mentioned in our stories, or may be the subject of them. For a complete list of contributors, click here.