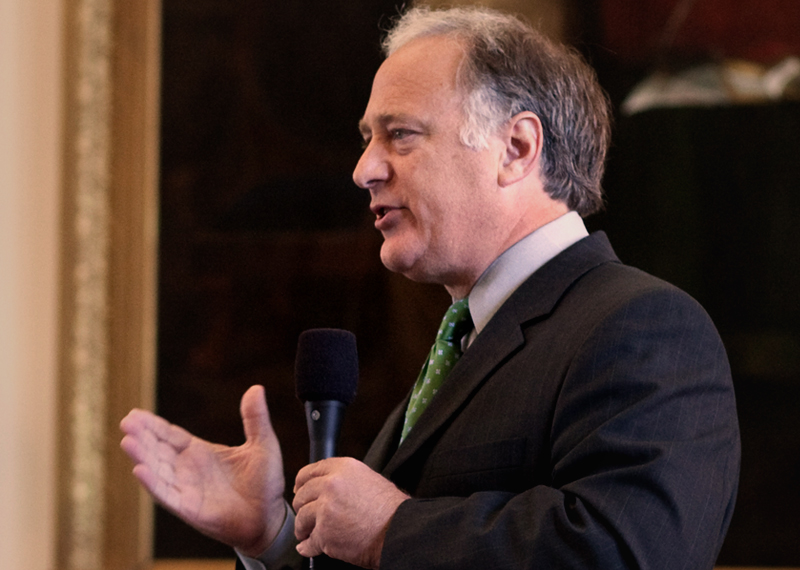 In a much-anticipated speech this afternoon to the Real Estate Council of Austin, state Sen. Kirk Watson, D-Austin, outlined his plan for the development of a medical school in Austin. "This is the moment," he said.
Such an institution could bring jobs, improved health care and a better quality of life to the region, but previous efforts have struggled to get off the ground. "We've got to resist the temptation to keep waiting, watching and wishing," Watson said.
In his presentation, Watson presented 10 goals he hopes to see the city achieve in 10 years: build a medical school, build a modern teaching hospital, establish "uniquely Austin" health clinics, develop an institute and lab space for public and private research, launch a new commercialization incubator, start a comprehensive cancer treatment center, provide needed psychiatric care and facilities, improve basic infrastructure and create "a sense of place," bolster the medical examiner's office, and — finally and crucially — "solve the funding puzzle."
He was short on details, saying that there were "lots of eggs to be laid and chickens to be hatched yet." He cautioned against jumping to immutable conclusions or getting bogged down with concerns. To develop the as-yet-determined path to a medical school, Watson announced a diverse organizing committee made up of local leaders including University of Texas System Chancellor Francisco Cigarroa, University of Texas President Bill Powers, University Medical Center Brackenridge President and CEO Greg Hartman and others.
The Texas Tribune thanks its sponsors. Become one.
Watson was even reluctant to put a figure on the amount of funding that would be needed, although he noted it would have to come from both public and private sources. In 2004, Ken Shine, an executive vice chancellor at the UT System, estimated that the cost of a new medical school could run as high as $2 billion. Today, because of the region's increased assets, he said the price tag would likely be lower. Referencing Watson's talk of chickens and eggs, he said, "The chickens have evolved in a very big way."
Watson said he anticipated support in the Texas Legislature and from the public. Texas A&M University System recently established a health science center in nearby Round Rock, but Watson indicated that Austin's needs and potential could be further served by moving forward toward his 10 goals.
After the speech, Cigarroa said that improving medical education in both the Austin area and the South Texas region was one of the priorities he recently outlined in a plan for the UT System's future. In Austin specifically, he noted that "great synergies" exist between a flagship university like UT and a future medical school.
"We're going to get this done," Cigarroa said. "I can't think of a more important priority that I could be engaged with."
Texas Tribune donors or members may be quoted or mentioned in our stories, or may be the subject of them. For a complete list of contributors, click here.