The Midday Brief: Sept. 14, 2011
Your afternoon reading: Perry talks faith at Liberty University; governor's office halts email destruction; Perry to meet with Donald Trump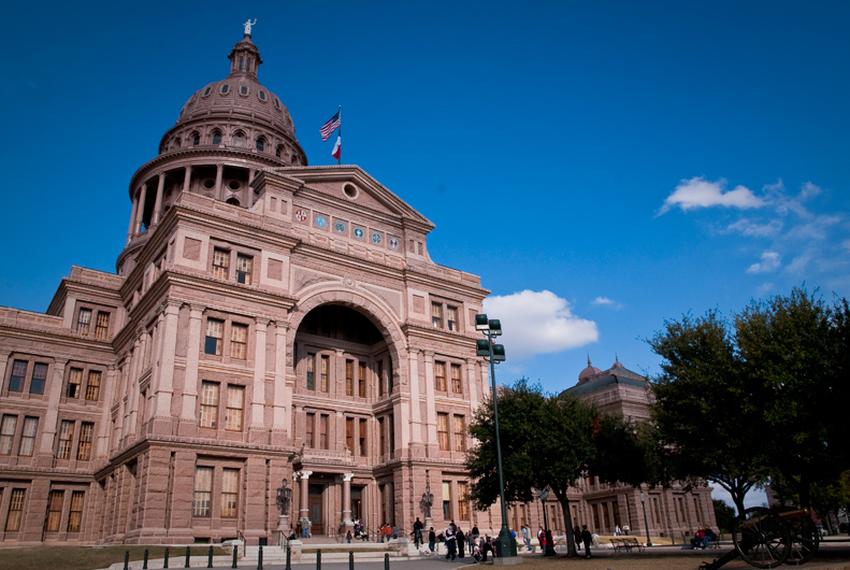 Your afternoon reading:
"Texas Gov. Rick Perry on Wednesday becomes the latest Republican presidential candidate to woo America's celebrity boss, Donald Trump. The business mogul-turned-reality-TV star has a 4 p.m. meeting with Perry at Trump Tower in New York City, Trump's spokesman, Michael Cohen, confirmed to CBS News/National Journal. According to Cohen, Perry requested the meeting." — Perry to Meet the Donald, National Journal

"Rick Perry criticized Michele Bachmann Wednesday for relaying the story of a woman who claimed her daughter became mentally retarded after being vaccinated against HPV. 'I think that was a statement that had no truth in it, no basis in fact,' Perry said of the comments Bachmann made in a TV interview following the CNN/Tea Party Express debate." — Perry knocks Bachmann's HPV story, Politico
New in The Texas Tribune:
"Gov. Rick Perry's state office has temporarily stopped deleting emails every seven days, thanks to the efforts of a Wisconsin-based political activist who argues they should be preserved longer. John Washburn's request for the emails has shed new light on a controversial records destruction policy." — Automated Request Halts Email Destruction in Governor's Office
"Gov. Rick Perry spent Wednesday morning preaching to the choir at the world's largest Evangelical university. He spoke more like a minister than a politician, urging students to use their Christian values to wrest control of their futures from Washington." — At Liberty, Perry Preaches to Christian Right
"One 2012 presidential candidate wanted to sell a government-run lottery to finance a health insurance program. He wanted to deregulate college tuition, and then freeze it. He proposed leaving the state's Rainy Day Fund alone — or, sending the money back to taxpayers. Hint: He's from Texas. Another hint: He's not Ron Paul." — What Perry's State of the State Speeches Say About Him
"A broad coalition of civil and minority rights groups is urging the U.S. Department of Justice today to reject Texas' submission for preclearance of the voter ID bill legislators approved this year." — Groups Urge Feds to Stop Voter ID Bill
"The fourth president of the University of Texas MD Anderson Cancer Center on federal health care reform, the difficult budget pressures on his institution and others, the critical importance of academic research and the timeline for finding a cure for cancer." — Ronald DePinho: The TT Interview
Texas Tribune donors or members may be quoted or mentioned in our stories, or may be the subject of them. For a complete list of contributors, click here.
Support public-service journalism that gets the context right
Your donations make our reporting possible and keep it free for all to access. Support our nonprofit newsroom by May 11, and your gift will help us unlock $25,000 in matching funds from our partners at Tito's Handmade Vodka, the Bernard & Audre Rapoport Foundation and the Suzanne Deal Booth Charitable Trust.
Yes, I'll donate today