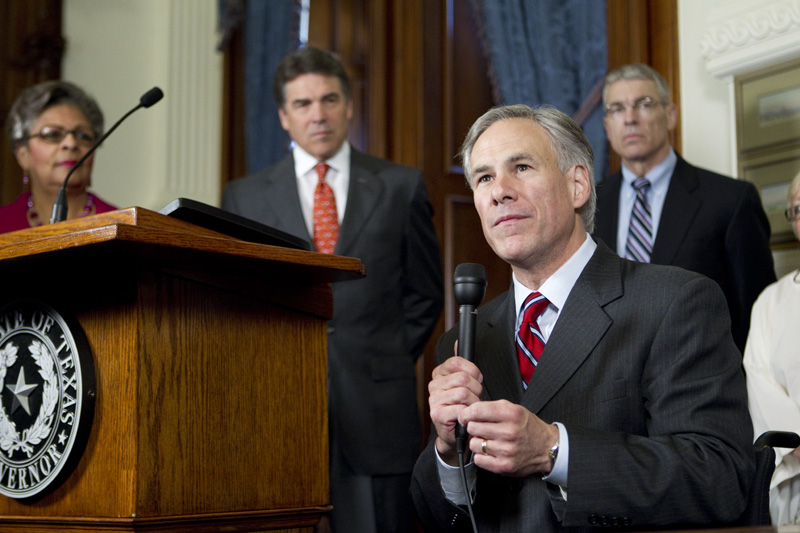 A federal appeals court today ruled that the individual insurance mandate in President Obama's health care reform plan is unconstitutional, a decision Texas Attorney General Greg Abbott lauded as a step toward ending "Obamacare."

The case pitted the attorneys general of 26 states, including Texas, against the federal government and was the latest in a series of legal challenges to Obama's biggest domestic legislative achievement.

The 11th Circuit Court of Appeals found the individual mandate, a central part of the Affordable Care Act, unconstitutional. The mandate, which requires people to purchase health insurance coverage or face a financial penalty, has been the chief target of efforts to overturn the health plan.

In a 2-1 decision, the three-judge panel ruled against the constitutionality of the provision. Chief Judge Joel Dubina, a George H. W. Bush appointee, was joined by Judge Frank Hull, a Clinton appointee, in the majority. Another Clinton appointee, Judge Stanley Marcus, sided against the states.

The ruling stands in contrast to one by the 6th Circuit Court of Appeals in June, which upheld the constitutionality of the mandate. The split decisions by appeals courts sets up the mandate for consideration by the U.S. Supreme Court.
Abbott attacked the mandate as an infringement on personal liberties. In a press conference after the court delivered its verdict, Abbott predicted the Supreme Court would uphold today's ruling. Abbott also said that repealing the mandate would strengthen the economy and the medical field in Texas.

The administration's health plan, Abbott said, is "causing physicians from across the state to say, 'I've got to get out of the business.'"

Other state officials were also quick to praise the ruling. Gov. Rick Perry's office released a statement that attacked both the mandate and the administration.
"I am hopeful that we will soon see an end to the unprecedented and massive federal overreach of Obamacare," the statement said.

As the Tribune reported in June, while Perry has been vocal in his opposition to the health law, state agencies have been quietly preparing to implement the plan by 2014, as the law requires.
The Texas Tribune thanks its sponsors. Become one.
Texas Tribune donors or members may be quoted or mentioned in our stories, or may be the subject of them. For a complete list of contributors, click here.