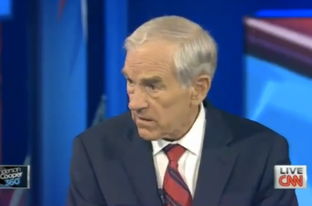 Party leadership said the "closely held" news was a "shock," but it didn't take long for the line to start forming after U.S. Rep. Ron Paul, R-Surfside, announced that he would not be seeking re-election, opting instead to focus on his bid for the 2012 GOP presidential nomination.
Rep. Larry Taylor, R-Friendswood, issued a statement saying, "Congressman Paul's announcement today not to seek re-election has created a rare opportunity for public service at the national level." He indicated that he's considering it "very seriously."
Former U.S. Rep. Nick Lampson, D-Beaumont, will do the same. The name of another Democrat, Galveston Mayor Joe Jaworski, has also been batted around.
Three Libertarians quickly announced their desire to carry the torch for Paul, who ran for president on the Libertarian ticket in 1988. These include Beaumont real estate agent Amy Jacobellis, Galveston engineering consultant Bob Smither and Dallas attorney Eugene Flynn.
Beaumont attorney Michael Truncale, a member of the State Republican Executive Committee, announced the formation of an exploratory committee which includes Sen. Tommy Williams, R-The Woodlands, and Allan Ritter, R-Nederland.
Another name in the mix is Debra Medina, the vocal Paul supporter who ran unsuccessfully for the GOP gubernatorial nomination in 2010. But she says the recently redrawn congressional maps cut her out of Paul's district, the 14th. While she said she would have considered a run to take his place, it's doubtful now, given the new lines.
Medina will be on the campaign trail, if for no other reason than to support Paul's presidential campaign. "I cherish the relationship that I have with him, and the leadership and guidance that he provides to me and others who are determined to restore a constitutional republic," she said. "I'm not sure what road that will take us down, but I will speak on his behalf every chance I get."
Paul has repeatedly said that the change to his district was not a major force in his decision-making. When the maps, complete with a 14th District that looked difficult for him to win, were unveiled, a spokesman denied that the congressman was fazed. "If anything, this is a compliment," Jesse Benton said. "The GOP knows Dr. Paul will win anywhere he runs, and that his electoral fortitude allows them to strengthen other districts and have no problems holding the 14th."
That theory won't be put to the test, however. One person who thinks he might have had a shot at Paul: Rep. Joe Deshotel, D-Beaumont. Following Paul's announcement, he tweeted the following (using a special service to skirt the 140-character limit):
"New Dist 14 is 55% Republican. If Ron Paul would have been the sure Republican Nominee. I could have beat him because of crossover vote in Jeff County. However I would have been a one termer once a traditional Republican became nominee next time around. So I had decided to stay put, if the good people of District will give me the honor again. I also think there is a significant democratic undercount in Galv County as people continue to move back after Hurrican[e] IKE."