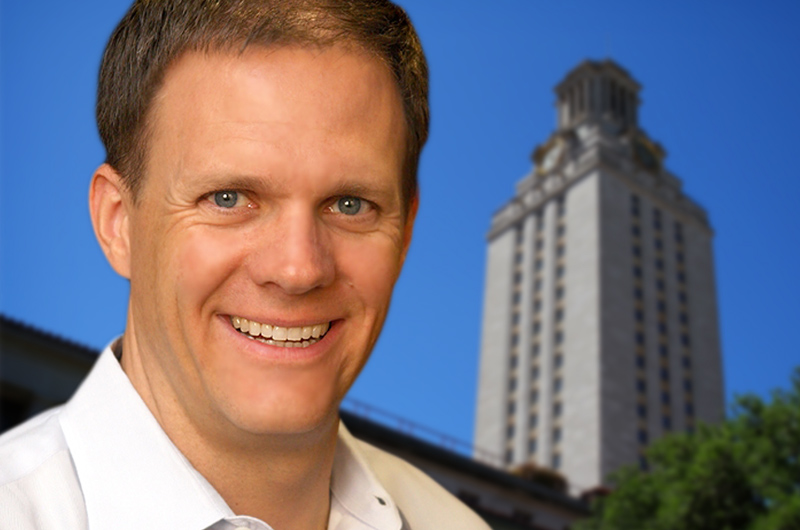 Updated 2:00 p.m.: Barry Burgdorf, vice chancellor and general counsel at the University of Texas System, said the decision to settle the matter was based on "pure and simple economics."

In fact, the amount of the settlement is less than O'Donnell would have been paid if he had remained a system employee until the end of August, as had been agreed to following an initial restructuring of his position.

Burgdorf said the cost of defending the system in court would have greatly exceeded the $70,000 paid out as part of the agreement. Though, had it gone that way, Burgdorf said, "I felt very good about our legal position on this."

Senate Higher Education Chairwoman Judith Zaffirini, D-Laredo, a prominent critic of O'Donnell's during his time at the system, said she thought there were "some good and some bad aspects" to the settlement.

"I like it, because ostensibly, it will put an end to that chapter," she said. "The bad side of it is the truth did not emerge, so we don't know exactly what happened."
Original story: The Rick O'Donnell saga at the University of Texas System appears to have reached an end. Last week, under threat of a lawsuit, the system agreed to a settlement with the former adviser.
O'Donnell was hired as a $200,000-a-year special adviser to the board of regents in February. His first day on the job was in March. A turbulent period of controversy ensued, sparked by questions about the manner in which O'Donnell was hired, his six-figure salary at a time of significant budget cuts, and why he did not report to UT System Chancellor Francisco Cigarroa (eventually, the chain of command was altered so that he did). Another central focus of the debate was a white paper O'Donnell had written for a conservative think tank questioning investments in academic research. His employment was abruptly terminated in April.
Under the settlement agreement, in which the parties continue to dispute the circumstances of their separation and neither party admits to wrongdoing of any kind, O'Donnell will not sue the system. In return, the system will provide O'Donnell with $70,000 and a letter from Gene Powell, the chairman of the board of regents.
The Texas Tribune thanks its sponsors. Become one.
In his letter, Powell writes to O'Donnell, "Much of what you were hired to do ... was, as you know, mischaracterized by some and the subject of controversy that was not of your making, a controversy that deflected attention from your important work."
Powell writes that despite the negative climate surrounding the system during his brief tenure, O'Donnell "not only continued to display a strong work ethic, but did so with dignity and character."
The agreement was executed on Friday, June 24. We will post more details as they become available.
Here is a full copy of the agreement, along with Powell's letter:
Texas Tribune donors or members may be quoted or mentioned in our stories, or may be the subject of them. For a complete list of contributors, click here.