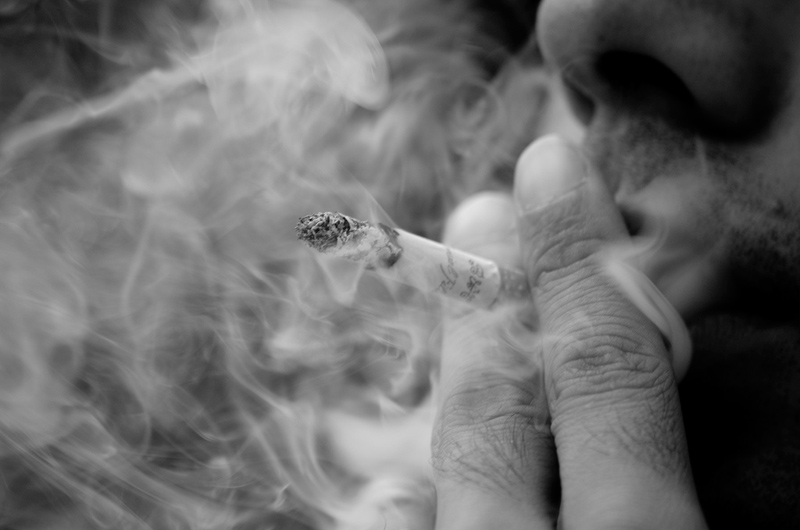 Senate lawmakers pushed a ban on smoking in public places out of committee this afternoon, sending it to the full upper chamber for a vote.
Senate Bill 28, which would ban smoking indoors in bars, restaurants and many public places, has failed to make it through past legislative sessions despite public support. It was voted out of the Senate Health and Human Services Committee with a 5-4 vote.

State Rep. Myra Crownover, R-Denton, and Sen. Rodney Ellis, D-Houston, both filed smoking ban bills during the regular session, only to see them defeated. In May, House lawmakers led by Crownover attached the ban to SB 1811, a funding bill, but the measure was stripped out in conference committee after objections from senators.
To fit Gov. Rick Perry's call for the special session, the bill was relabeled as an effort to reduce Medicaid and other health care costs.

At the committee meeting, Ellis said the ban would save an estimated $31 million dollars in Medicaid spending over the next biennium.

"I hope you'll faithfully report [the bill] when the right quorum is present," Ellis said, alluding to the fact that fewer than half of the committee's members were present at the beginning of the hearing.
Of the four witnesses who testified about the proposed ban, only one spoke in opposition. Philip Brinson, general counsel for Fast Eddie's Billiards, said the chain had lost more than 50 percent of its revenue at one location where a smoking ban was implemented. Other witnesses included former Austin Mayor Bruce Todd and Dr. Philip Huang, medical director at the Austin Department of Health and Human Services.



The Texas Tribune thanks its sponsors. Become one.
Texas Tribune donors or members may be quoted or mentioned in our stories, or may be the subject of them. For a complete list of contributors, click here.