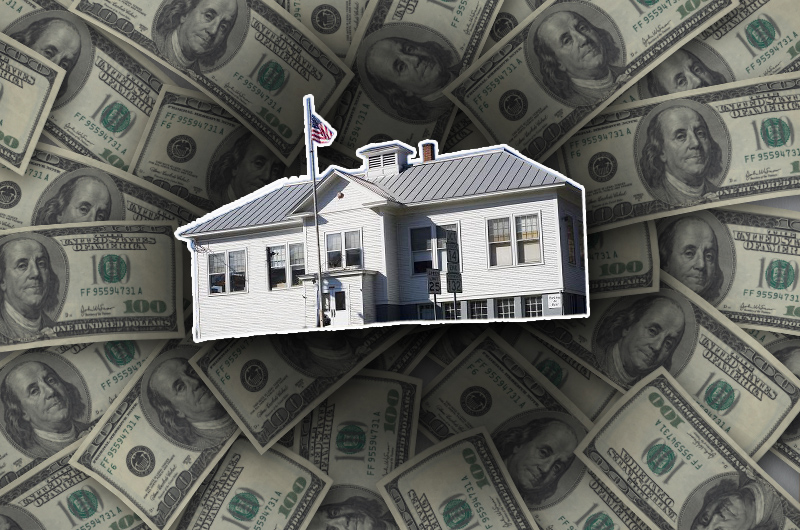 Public education in Texas is now the top concern — surpassing immigration and even the economy — for many Texans, according to poll results released today by the Texas Lyceum, a nonprofit, nonpartisan group of civic leaders.
The poll concluded that 23 percent of Texas residents and 33 percent of likely voters — those who vote regularly — are worried most about the state of education in Texas. On the national front, 32 percent of Texans and 35 percent of likely voters felt that the economy was the most significant issue facing the United States.
University of Texas professor Daron Shaw, who conducted the poll along with University of Texas at San Antonio professor Amy Jasperson, said education was at the forefront of Texans' minds because of the high-profile legislative debate over spending cuts for public schools. "This poll came at a time when education was front page, above the fold every day almost," Shaw said. "Spending cuts became synonymous with K-12, higher education cuts."
The state economy was the fourth and fifth concern of Texans and likely voters, respectively, far down the list from education, even though they felt the economy was the most pressing concern of the nation. Sixty percent of Texans and 63 percent of likely voters said that despite the state budget shortfall that is forcing sweeping budget cuts, the Texas economy is faring better than the nation as a whole.
The Texas Tribune thanks its sponsors. Become one.
Perhaps part of the reason, Shaw said, is "the same phenomenon you see when people express antipathy to Congress even though they like their congressman. They think the schools are terrible, but they like their teachers. In this case, the economy is horrible, but around here it's okay."
The survey of 707 Texans and 310 likely voters was the first of the five annual Lyceum polls to conclude that education is the most significant issue for Texans. Education tied with immigration in 2007, but immigration took the top spot in 2008 and 2010. In 2009, the state of the economy was the most worrisome issue for Texans.
Shaw said it's not yet clear what will happen come re-election time for Republicans in the Legislature who are pushing for the education cuts. Texas, so far, hasn't experienced the major backlash other states have seen as a result of cutbacks.
The telephone poll was conducted May 24 through May 31 and has a margin of error of plus or minus 3.7 percent for Texans and 5.6 percent for likely voters. The results are available on the Texas Lyceum website. The Lyceum will reveal other survey results — about issues such as abortion, as well as the 2012 senate and presidential races — over the next two days.
Texas Tribune donors or members may be quoted or mentioned in our stories, or may be the subject of them. For a complete list of contributors, click here.