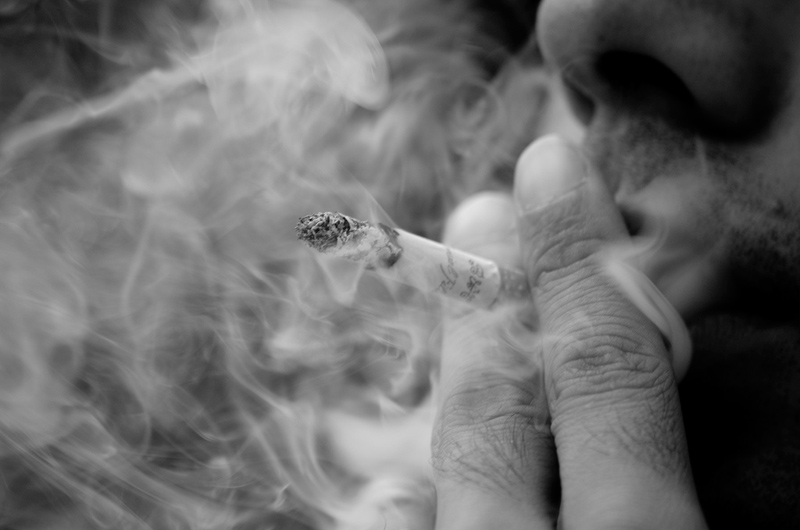 House lawmakers successfully tacked a statewide smoking ban onto a broad Senate fiscal matters bill last weekend. But whether it will stick in the upper chamber is another question entirely.
"All eyes are on the Senate right now," said Rep. Myra Crownover, R-Denton and the House sponsor of a standalone smoking ban bill that never made it up for a vote in the lower chamber. "...This is an easy thing to happen, and it will rest with the Senate if it does not."
The measure, which would ban smoking in restaurants, bars and most public facilities in the state starting in the fall, and has been attempted session after session, could founder in conference committee, where at least two senators are vocally opposed, and another, the author of SB 1811, appears on the fence.
Sen. Robert Duncan, the Lubbock Republican who carried the bill, said he's "conflicted," particularly from a "local control" aspect, about a smoking ban and has lingering questions over whether it's germane to the fiscal matters bill. Still, he cautioned that he's "not saying I oppose it."
The Texas Tribune thanks its sponsors. Become one.
But Sen. Bob Deuell, R-Greenville, and another of the Senate's conferees, said that even though he's a physician, he has a constitutional and personal property problem with the measure. "I took an oath to uphold the Constitution" — an oath, he said, that even overrides his Hippocratic Oath. Other Senate conferees include Sens. Dan Patrick, R-Houston; Tommy Williams, R-The Woodlands; and Royce West, D-Dallas.
The House has not yet named its conferees for the bill. But Crownover said the lower chamber "has spoken and shown they want a smoke-free Texas."
And she said she believes it's germane to attach the ban onto the fiscal matters bill and, in particular, to a provision regarding Department of Health licenses for food and restaurants. "Of course you shouldn't have benzene and formaldehyde and particulate matter and cyanide in the air," she said. "So it's perfectly ... in the domain of the Department of Health."
Texas Tribune donors or members may be quoted or mentioned in our stories, or may be the subject of them. For a complete list of contributors, click here.