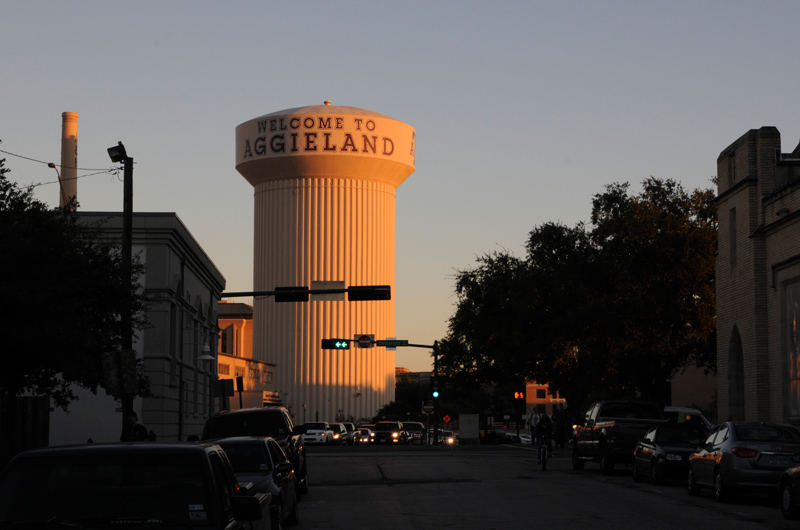 A group of prominent Texas A&M University alumni have signed a letter opposing the controversial "breakthrough solutions" proposed by the Texas Public Policy Foundation and encouraged by the state's Aggie-in-Chief, Gov. Rick Perry.
In recent months, the University of Texas community — especially the Texas Exes, the school's powerful alumni network — has been vocal in the pushback against these proposals, which they argue devalues academic research to the detriment of their public research university.
The "solutions" were written by Acton School of Business founder Jeff Sandefer, who also unveiled a new website on the subject this week. "I'm a big fan of productive research," Sandefer wrote in an email blast announcing his blog. "Anyone who says I'm 'anti-research' just isn't telling the truth."
This new coalition of Aggies, calling themselves the Alliance for Texas A&M University, is made up of 22 individuals who have each been deemed a "distinguished alumnus" by the university's alumni organization. They say that their concerns stem from "the extraordinary level of political intervention" in pushing the reforms, several of which they believe "will do serious damage."
The Texas Tribune thanks its sponsors. Become one.
Last week, at an event hosted by TPPF, A&M professor and speaker of the faculty senate Robert Strawser also spoke out against the push for the reforms, particularly a proposal to separate teaching and research budgets. "I think teaching and research are inseparable," he said. Throughout the ongoing controversy, TPPF spokespeople have made the case that such a move would encourage excellence in both teaching and research.
At the same event, Ronald Trowbridge, a senior fellow at TPPF, observed, "Our universities have shifted priorities to research first, students second." He encouraged the debate around the role of academic research to go public.
Strawser noted that his institution had been relatively quiet in that debate. "We have not heard as much from A&M, at least not publicly," he said. But with his public comments and the formation of this new alumni group, that appears to be changing.
Along with the open letter, the A&M alumni unveiled a new website that compiles information on the "solutions" and encourages their fellow Aggies to ask themselves, "Will they cause greater value to be added to the lives of the graduates of Texas A&M University?"
The full text of the open letter:
Texas Tribune donors or members may be quoted or mentioned in our stories, or may be the subject of them. For a complete list of contributors, click here.