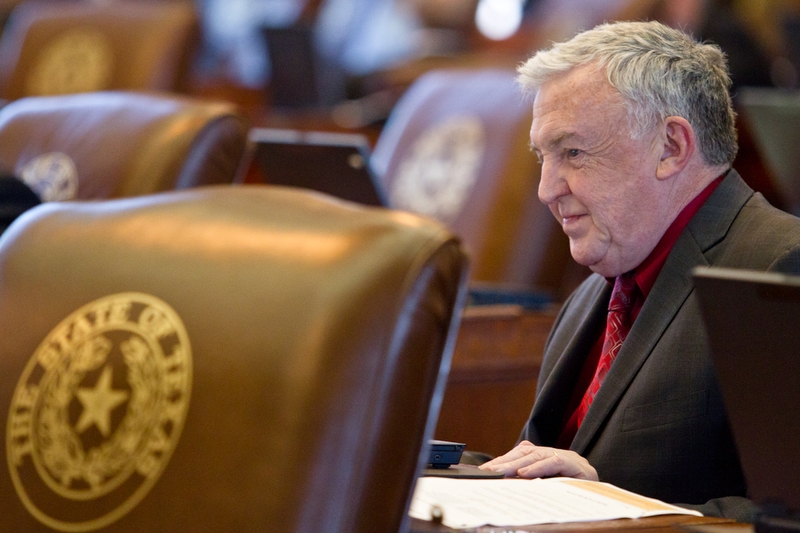 Texas youths who get crossways with the law could soon find themselves under the supervision of a new state juvenile justice agency whose main mission is to keep young offenders close to home and quickly headed in a more positive direction.
The Texas House on Thursday tentatively approved a bill by state Rep. Jerry Madden, R-Plano, that would abolish the Texas Youth Commission and the Texas Juvenile Probation Commission and establish a Texas Juvenile Justice Department that would deal with young offenders. It's a move that the Texas Sunset Commission recommended as a cost-saving measure. But Madden and state Sen. John Whitmire, who worked together on the bill, have said their goal is loftier than saving money. The new agency would continue efforts the state started in 2007 to revamp its approach to juvenile justice.
"We will be the juvenile justice example for every state in the union by this point next year," Madden said.
The plan would build on reforms started in 2007 after physical and sexual abuse scandals at TYC rocked the agency and the lawmakers responsible for its oversight. Now, only youths charged with felony crimes are sent to TYC lockups. And offenders older than 19 are not allowed in the youth facilities. Those changes, along with others that encourage counties to keep youths closer to home for treatment, have helped reduce the TYC population from more than 5,000 to about 1,400.
The Texas Tribune thanks its sponsors. Become one.
The bill would expand programs that keep young offenders in their communities for treatment and confinement instead of sending them to far-flung, rural TYC facilities. Most young offenders come from big cities in Texas. Pilot programs in cities like Houston — where resources like mental health treatment providers and substance abuse counseling are more readily available — have shown that youths who stay closer to home for treatment are less likely to commit future offenses.
The reforms, along with measures in the proposed two-year budget, would also close up to three of the remaining 10 TYC lockups across the state. It would also require the Texas State Board of Education to grant charters for education services at youth correctional facilities.
A transition team appointed by Gov. Rick Perry would oversee the abolition of the existing agencies and the formation of the new one. Key provisions, including an independent ombudsman who investigates complaints, would be kept under the new agency. And accountability standards would be implemented to ensure that the new agency produces the results expected.
But state Rep. Sylvester Turner, D-Houston, said the reforms go too far. The changes lawmakers have made at TYC and the probation commission, he said, have worked. The agencies are performing better than they have in years, and recidivism rates and crime rates among youths have fallen. Abolishing the agencies, Turner said, is unnecessary.
"You are undoing something that's working," he said. "Why change the structure now and create this super agency when we really do not know ultimately what the costs will be?"
Texas Tribune donors or members may be quoted or mentioned in our stories, or may be the subject of them. For a complete list of contributors, click here.