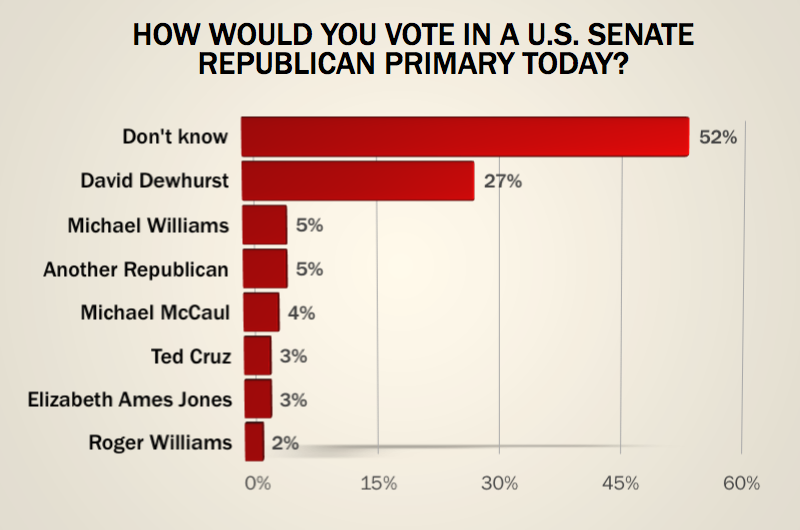 "Democratic sources say former Army Lt. Gen. Ricardo Sanchez is expected to run for U.S. Senate in Texas, giving Democrats a high-profile recruit to fill the seat being vacated by GOP Sen. Kay Bailey Hutchison." — Sources: Retired Army Lt. Gen. Ricardo Sanchez likely to run for Texas Sen. seat , Associated Press
"A member of Mexico's Sinaloa cartel, he had quietly settled in central South Carolina, put down roots and began managing one of the gang's new outposts in the United States." — Mexican drug cartels setting up shop across U.S. , The L.A. Times
"Campaign records for former Rep. Ciro Rodriguez are under scrutiny by federal election officials seeking additional information to clear up discrepancies and irregularities from finance reports last year." — Rodriguez campaign probed, San Antonio Express-News
"A 60-year-old homeless man is facing an arson charge after authorities say he started a campfire to cook eggs and left the hot coals unattended to buy beer before a fire broke out and damaged about a dozen homes." — Police: Man left campfire for beer run before Austin blazes, Associated Press
The Texas Tribune thanks its sponsors. Become one.
New in the Texas Tribune:
"Republican lawmakers have vowed to close the budget hole without a new tax. But that hasn't stopped Sen. Eddie Lucio Jr., D-Brownsville, from proposing a penny per ounce tax on soft drinks." Could Soda Tax Fill Budget Hole?
"Sen. Juan "Chuy" Hinojosa, D-McAllen, introduced the bill, and said it is designed to increase the transparency of the agency, from setting up a hotline to report fraud or abuse, to requiring the agency to develop a "public involvement" policy and come up with a better system to track complaints." Senate Votes for "Transparent" TxDOT
Texas Tribune donors or members may be quoted or mentioned in our stories, or may be the subject of them. For a complete list of contributors, click here.