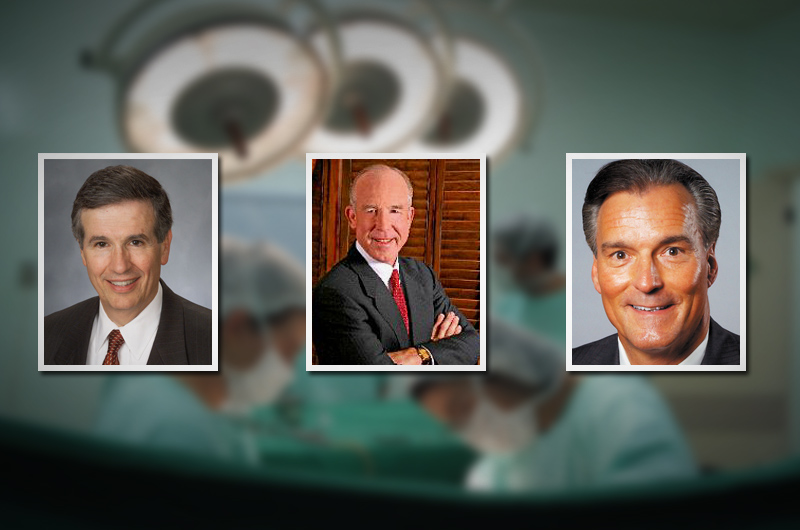 The House Public Health Committee put its stamp of approval this morning on a much-watered-down version of State Rep. Fred Brown's Texas Medical Board bill, a measure designed to protect doctors from unfounded complaints.
As altered, HB 1013 would ban all anonymous complaints other than those filed by patients, their guardians or their family and open up the process by which doctors are investigated. These measures would include setting statutes of limitations, providing doctors with details of the charges against them and giving them more time and legal remedies to respond or appeal.
In an interview, last week, Brown said he's gotten tired of watching Texas doctors get pursued for minor infractions or crippled by long, drawn-out investigations based on anonymous complaints. "We want the Texas Medical Board to go after bad doctors," Brown said, "but we want it to be fair."
But lawmakers stripped out elements of the bill that were highly controversial, including language that would have banned the board from directing how a physician practices or prescribes so-called "non-therapeutic," or off-label, drugs and treatments.
The Texas Tribune thanks its sponsors. Become one.
Health care observers have said those elements mirror the very public concerns of the bill's biggest proponent, Dr. Steve Hotze, a major Republican donor who has built a lucrative practice in suburban Houston around nontraditional therapies and treatments for allergies, thyroid problems and yeast infections. Hotze is best known for promoting natural progesterone replacement therapy for women, a treatment whose effectiveness has been questioned by the federal Food and Drug Administration. He also has a daily health and wellness show that airs on Republican Sen. Dan Patrick's Houston radio station, KSEV.
The amended bill now effectively tackles the small percentage of Medical Board complaints currently listed as anonymous. Despite the concerns of Hotze and Brown, Medical Board data shows that in 2009, 43 percent of annual complaints were filed by a patient, and another 27 percent were filed by friends or family of the patient. Just 2 percent of complaints were listed as anonymous, and 1 percent were filed by insurance companies.
Texas Tribune donors or members may be quoted or mentioned in our stories, or may be the subject of them. For a complete list of contributors, click here.