The Midday Brief: Top Texas Headlines for March 31, 2011
Your afternoon reading: slew of amendments go down in House budget debate; freshman Republicans break ranks on funding for deaf and blind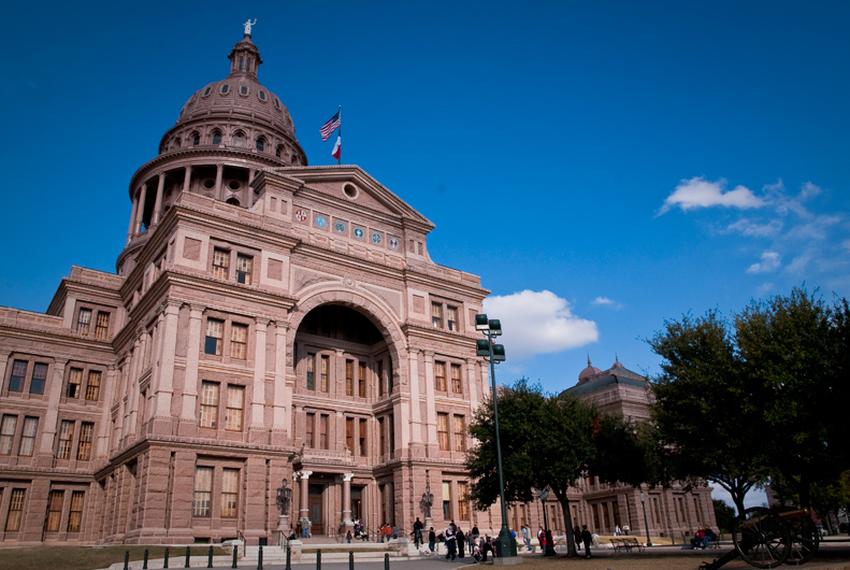 For a live feed of the House budget debate, check out our home page; reporter Thanh Tan is also liveblogging from the House floor.
Your afternoon reading:
"The first Republican amendment to House Bill 4 went down today, just like the seven amendments that came before it. The earlier amendments — all by Democrats — were either tabled or withdrawn." — Republican withdraws amendment on HB 4, Postcards
"Freshman Rep. Stefani Carter, R-Plano, and three to four other Republicans on Thursday resisted GOP leaders' call to pull down House Democratic leader Jessica Farrar's proposals to ease cuts at the Texas School for the Blind and Visually Impaired and the Texas School for the Deaf." — Plano's Carter among several Rs who break ranks, vote for deaf and blind, Trail Blazers
"House Appropriations Chair Jim Pitts, R-Waxahachie, kicked off what's expected to be several days of budget debate by laying out House Bill 4, which would implement cuts made to address a $4 billion deficit this fiscal period. Democrats immediately began offering amendments to shift money from funds overseen by GOP Gov. Rick Perry to higher education." — Budget debate kicks off: Perry's funds versus higher ed, Texas Politics
"Buried in the four-inch stack of amendments to the house budget bill is a subtly crafted ambush on the Public Integrity Unit of the Travis County District Attorney's office." — Sneak Attack on Public Integrity Unit?, BurkaBlog
"Open government groups have been trying it for several sessions, and now they're at it again — pressing to make the process for hiring school superintendents more public. The names of at least three finalists for a superintendent's post would have to be revealed publicly under legislation a Senate committee unanimously approved Thursday." — Senate panel votes to open up superintendent hiring, Trail Blazers
New in The Texas Tribune:
"At this morning's TribLive conversation, state Rep. Senfronia Thompson, D-Houston, the longest-serving woman, African-American and Democrat in the Texas House, forcefully argued that state funding of public education should not be cut — unless school districts are made to tap into their own reserves." — TribLive: Don't Cut Public Ed, Thompson Says
"The Denton Record-Chronicle, a newspaper in the heart of the Barnett Shale gas-drilling region, has produced a series about 'what it means to live in the midst of a modern gas boom' that is worth reading." — Denton Paper Takes Close Look at Fracking
Texas Tribune donors or members may be quoted or mentioned in our stories, or may be the subject of them. For a complete list of contributors, click here.
Support public-service journalism that's always free to read.
It's been a busy year. Through it all, The Texas Tribune's journalists have not missed a beat. And with redistricting starting in earnest next week and the 2022 elections on the horizon, we know our journalism will continue to be fundamental for Texans everywhere. Support our work today so we can be there for you in 2022 and for whatever else 2021 might throw at us.
Yes, I'll donate today