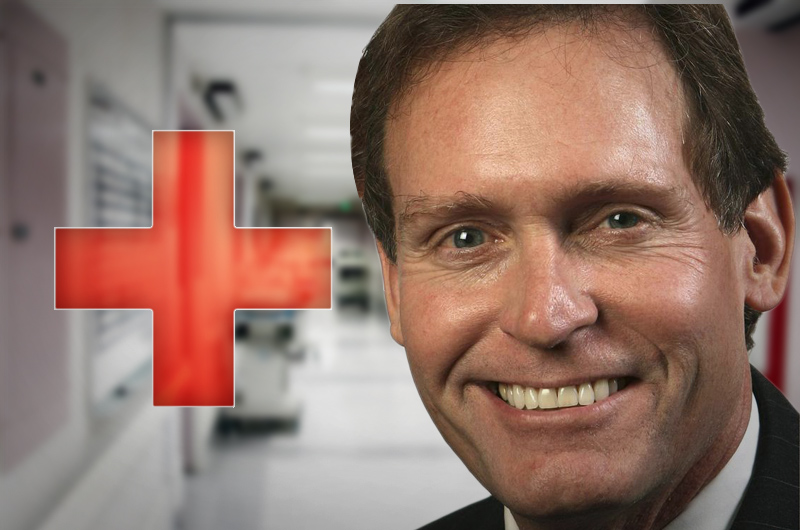 State Rep. John Zerwas, the Simonton Republican who has filed legislation to implement one of the key elements of federal health care reform, said his bill may be permanently stuck.
Zerwas, who proposed establishing a Texas health insurance exchange not because he approves of federal health reform, but because he fears the feds will do it for Texas, said he's been told Gov. Rick Perry's office doesn't support the measure.
"I am absolutely disappointed," said Zerwas, who is an anesthesiologist. "I believe this is one of the most important things we can do to protect our insurance market, by putting a Texas exchange in place."
Perry's office didn't say whether he'd veto Zerwas' bill. But a spokeswoman said the governor "strongly opposes the federal healthcare reform bill and the one size fits all mandates that come along with it."
The Texas Tribune thanks its sponsors. Become one.
"There are many unknown elements with regard to implementing the health insurance exchange required by the Patient Protection and Affordable Care Act, but what is clear is that two judges have ruled this intrusive, overreaching law unconstitutional," Perry spokeswoman Katherine Cesinger said in an email.
The bill was heard in a House committee but has been left pending. Zerwas said that if it does get voted out, it will be much later in the session, and only if there's movement in Congress or in the courts that makes it necessary.
"The whole impetus was to protect Texas," he said.
Texas Tribune donors or members may be quoted or mentioned in our stories, or may be the subject of them. For a complete list of contributors, click here.