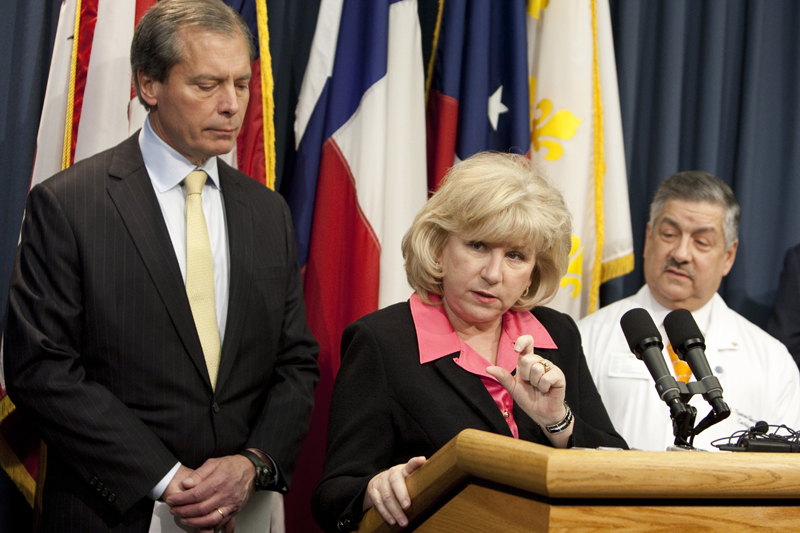 Two sweeping bills to reward patient outcomes — as opposed to the current system that incentivizes overutilization — got a warm welcome in a Senate committee hearing this morning.
From the major professional health care organizations to the think tanks, from Republicans to Democrats, almost everyone agreed the measures are necessary to improve care and contain costs. Their only hang-ups? Making sure doctors and hospitals can work together without violating anti-trust laws. Ensuring that cost savings are distributed equitably. And making sure that cost savings and changes don't limit access for patients.
"Our current fee-for-service system, unfortunately, provides an incentive for overutilization," said Sen. Jane Nelson, R-Flower Mound, who is carrying the legislation, which has been championed by Lt. Gov. David Dewhurst. "This legislation realigns the financial gains with … healthy outcomes."
SB7 would transition the Medicaid and Children's Health Insurance Program into pay-for-performance systems. It would reduce reimbursements for patients readmitted for preventable illnesses, create co-pays for unnecessary emergency room visits and reward health care providers that reduce waste and inefficiency.
The Texas Tribune thanks its sponsors. Become one.
SB8 would establish a statewide system of performance measures and payments linked to improving patient outcomes. It would also authorize pilot programs in a variety of other health care models, including collaborations between hospitals, doctors' offices and other providers.
A similar measure passed the Senate last session, but got tangled up behind voter ID legislation in the House.
"We feel like this legislation takes programs in the direction they need to go for real, meaningful reform of the payment and delivery systems," said Anne Dunkelberg, associate director of the Center for Public Policy Priorities.
Both bills passed out of the Senate Health and Human Services Committee.
Texas Tribune donors or members may be quoted or mentioned in our stories, or may be the subject of them. For a complete list of contributors, click here.