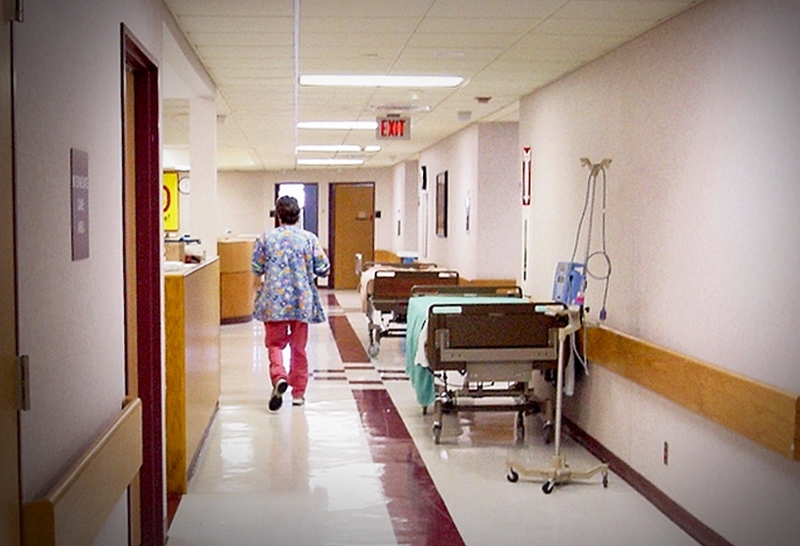 A Texas law dating back to the 1800s that keeps hospitals from directly hiring doctors comes up before lawmakers again today, in a flurry of bills designed to remove the ban — either for an individual hospital district, or for all the state's rural hospitals.
Supporters of the "corporate practice of medicine" law say the rule keeps doctors independent, and keeps hospitals from meddling in the care a doctor gives their patient. Opponents argue the law — which already has exceptions and work-arounds for many hospitals — is hurting rural facilities that struggle to recruit doctors.
Don McBeath, director of advocacy for the Texas Organization of Rural and Community Hospitals, said if rural hospitals could hire physicians, they'd have less trouble finding practitioners, many of whom don't have the resources to set up their own practices in rural communities. Doctors in rural areas have to worry about several factors their counterparts don't, McBeath said, including a smaller volume of paying patients, higher levels of Medicaid and Medicare patients, and lots of uncompensated care.
"The younger doctors, the generation of doctors we have today, are not interested in setting up their own private practice because that is running a small business," said McBeath.
The Texas Tribune thanks its sponsors. Become one.
Dr. Susan Bailey, president of the Texas Medical Association, said that rural hospitals do need help recruiting doctors. But she and the TMA are not ready to support a repeal of the law.
"Our overriding concern is that physicians maintain the autonomy they need to take care of their patients in a way they see fit," said Bailey.
Most other states in the U.S. have gotten rid of their corporate practice laws, while in Texas, it's been happening piecemeal.
There is a long laundry list of exceptions to the Texas law, McBeath said, that includes state hospitals, medical schools, prisons and federally qualified health centers, as well as some hospitals districts that have been able to get carved out from under the law.
A recent survey conducted by the Texas Hospital Association, which supports lifting the ban, found that 86 percent of roughly 800 registered voters polled were in favor of changing the law. "There is no logical reason not to change the law and I think that is becoming abundantly clear to everybody," said McBeath.
While there are currently exemptions to the law, Bailey said every hospital's situation is different, and a single bill that changes the law for the entire state may not be the best approach.
The Texas Tribune thanks its sponsors. Become one.
"If anything is changed it is imperative that there be protections for physicians' clinical autonomy that are stated very, very clearly," said Bailey.
Last session a bill that would have allowed rural hospitals to hire physicians made its way to the governor's desk but was vetoed because of some tort language that was added to the bill late in the game. A spokesperson for Gov. Rick Perry said Perry supports helping rural hospitals recruit doctors by allowing the hospital to directly hire physicians, and will "thoughtfully consider any bill that makes it to his desk."
Texas Tribune donors or members may be quoted or mentioned in our stories, or may be the subject of them. For a complete list of contributors, click here.