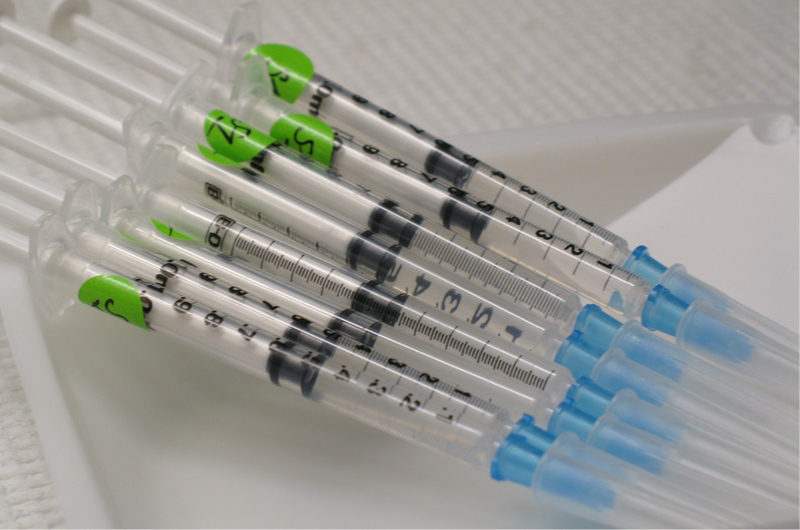 Cleve Foster will be the first Texas inmate to receive the anesthetic drug pentobarbital — instead of sodium thiopental — in the three-drug cocktail that will be used in his execution on April 5.
Texas and other states that use lethal injection have been scrambling to find a substitute for sodium thiopental since the only American producer of it, Illinois-based Hospira Inc., announced in January it would stop selling the drug. Hospira had planned to manufacture the drug in an Italian plant, but authorities in that country wanted a guarantee that the drug would not be used in executions.
Texas Department of Criminal Justice spokeswoman Michelle Lyons said officials there decided to follow the lead of Oklahoma and use pentobarbital in its lethal injection protocol. "It has been upheld by the courts, so we're confident that it will also be upheld for use in Texas," Lyons said. Five death row inmates are currently scheduled for execution.
Pentobarbital is a barbiturate similar to sodium thiopental and is often used in animal euthanasia. Ohio plans to use one massive dose of that drug in its executions. In the Oklahoma lethal injection protocol, which Texas plans to follow, the pentobarbital is used to put the inmate to sleep before other drugs stop the vital organs and cause death.
The Texas Tribune thanks its sponsors. Become one.
But pentobarbital has some of the same troubles as sodium thiopental. The drug is only available from one company operating in the United States, Lundbeck Inc., based in Denmark, a country that also opposes the death penalty. Lundbeck has asked Oklahoma and Ohio not to use the drug in executions.
Lyons could not immediately confirm Texas had received its supply of pentobarbital from Lundbeck, but she said the drug came from a U.S. supplier.
The timing — less than three weeks from the next scheduled execution — and the TDCJ's decision-making process drew quick criticism. "Prison officials are not medical professionals," Maurie Levin, a professor at the University of Texas Capital Punishment Center, wrote in a press statement. "They cannot be trusted to change a medical procedure in the dark of night without public scrutiny, especially when there is such a minimal track record on the use of pentobarbital in lethal injections."
Deborah Denno, a professor at Fordham Law School and a national expert on death penalty issues, said the Texas decision was not about making executions more humane but was meant to make the process more feasible. And she said there could be unexpected consequences of using the new protocol. "This lemming-effect has created a decades-long pattern of lethal injection botches in which department of corrections try to remain one step ahead of lawsuits."
Texas Tribune donors or members may be quoted or mentioned in our stories, or may be the subject of them. For a complete list of contributors, click here.