CDC Releases Texas Abortion Stats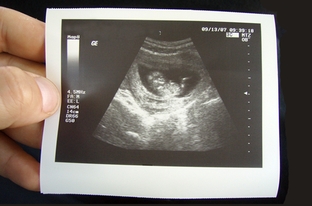 In a timely release, the Centers for Disease Control and Prevention highlights state-specific abortion stats in its Morbidity and Mortality Weekly Report. Among the findings? There were nearly 81,000 reported abortions in Texas in 2007 — 11 percent of abortions reported nationally. Texas had the 13th-highest rate of women having the procedure that year.
The statistics were released the day after the House State Affairs Committee moved forward with a bill requiring doctors to perform sonograms on women seeking abortions — showing them the image and playing the heartbeat audibly — at least 24 hours prior to the procedure. The Senate passed a less stringent version of the measure last week.
Here's a by-the-numbers abortion breakdown for 2007, the last year recorded.
For every 1,000 Texas women between the ages of 15 and 44, 15.3 had an abortion.
For every 1,000 live births in Texas, there were 191 abortions.
60 percent of Texas women having abortions were between the ages of 20 and 29. Just 0.2 percent were under 15.
About 10,500 of the abortions were performed on women ages 15 to 19.
The overwhelming majority of abortions — 71.3 percent — occurred when the gestational age was under 8 weeks.
38 percent of abortions were performed on Hispanic women, 34.1 percent on white women and 23.3 on black women.
Nearly 80 percent of women who had abortions were unmarried; 20 percent were married.
38 percent of women having abortions had never had a child; 4.6 percent had four or more previous live births.
57 percent of women had never had a previous abortion; 5.5 percent had experienced three or more previous abortions.
Texas Tribune donors or members may be quoted or mentioned in our stories, or may be the subject of them. For a complete list of contributors, click here.