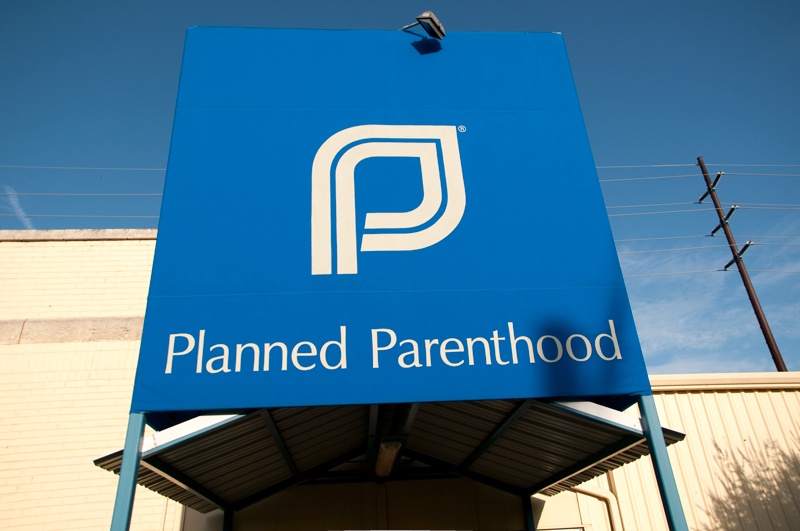 Texas Attorney General Greg Abbott just released two opinions expected to force Planned Parenthood out of the state's Women's Health Program, which provides family planning, but not abortions, to Medicaid patients.
In the first opinion, Abbott said that under state law, the Health and Human Services Commission "may not contract with entities that are affiliates of entities that perform or promote elective abortions." (This means, effectively, that HHSC can't provide women's health services through a Planned Parenthood branch — even if that branch doesn't perform abortions — because it's "affiliated" with clinics that do.)
In his second opinion, Abbott said HHSC has the authority to define the key word here: "affiliate." With such strong Republican leadership at the helm, it's likely HHSC will define affiliate in a way that excludes Planned Parenthood.
Planned Parenthood officials called the opinions "stunning." They said the Women's Health Program has been successful in part because about half of the women who participate in it get their pap tests, birth control and cervical cancer screenings through local Planned Parenthood branches, often the only outfit available. They say the program has so far saved the state $40 million. "It's just stunning that in this time of a $27 billion shortfall, Texas would actually be trying to drive up health care costs," said Sarah Wheat, spokeswoman with Planned Parenthood of the Texas Capital Region.
The rulings stem from a request made by Sen. Bob Deuell, R-Greenville, who has not hidden his desire to get Planned Parenthood clinics out of the state's Women's Health Program. Deuell says the 2005 law that created the program should exclude them already. It says that participating clinics can't "perform or promote election abortions" or be "affiliates" of those that do.
But HHSC has for years overlooked the rule, fearing that barring Planned Parenthood clinics might be unconstitutional. After Deuell asked the AG for an opinion, HHSC Commissioner Tom Suehs sent in his own request for an opinion, asking the AG if HHSC had the authority to define the term "affiliate."
Abbott says there's no constitutional problem, and that the state is within its rights to exclude certain types of providers from Medicaid programs. He also said HHSC is within its rights to define the word "affiliate."
While some Planned Parenthood clinics in Texas do perform abortions, those that provide family planning services under Texas' Women's Health Program do not — they screen Medicaid patients for breast and cervical cancer, STDs and prescribe birth control, among other services. Since 2007, 40 Planned Parenthood clinics have received a combined $17.6 million through the Women's Health Program, according to HHSC records.
With Abbott's opinion, HHSC spokeswoman Stephanie Goodman said, "We can now move forward to adopt a rule that restricts affiliates of abortion providers from getting Women's Health Program funding."
Texas Tribune donors or members may be quoted or mentioned in our stories, or may be the subject of them. For a complete list of contributors, click here.