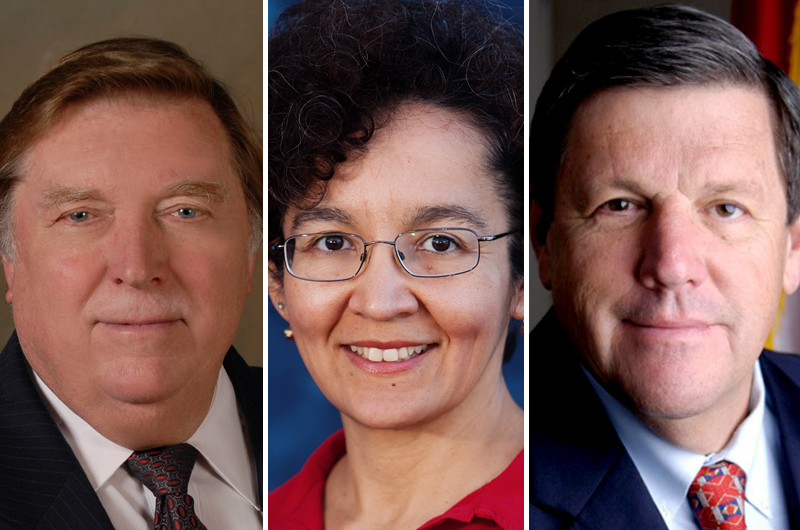 Everyone has an opinion about the budget shortfall these days: how big it is, what cuts we should make to confront it, whether new taxes — or new revenue of any kind — can be employed as a stop-gap. In an effort to consider competing viewpoints on these and other subjects, we asked three big thinkers in the Capitol community to tell us what they'd do if they had the power to take on the shortfall themselves.
Talmadge Heflin, a former chairman of the House Appropriations Committee, directs the Center for Fiscal Policy at the conservative Texas Public Policy Foundation. His recommendation, not surprisingly, is heavy on cuts and light on everything else. Read his piece here.
Eva DeLuna Castro, a budget analyst at the progressive Center for Public Policy Priorities, is a former staffer at the state comptroller's office. She believes we should spend all of the Rainy Day Fund and implement so-called sin taxes on cigarettes and alcohol. Read her piece here.
Bill Hammond, a former member of the Texas House, is the CEO of the Texas Association of Business. He finds himself in the odd position of being the man in the middle: advocating for some draining of the Rainy Day Fund but also for significant budget cuts. Read his piece here.
The Texas Tribune thanks its sponsors. Become one.
Texas Tribune donors or members may be quoted or mentioned in our stories, or may be the subject of them. For a complete list of contributors, click here.