State Keeps Registry of Kids Who Abuse Kids
"Dear future son," the North Texas father wrote in a prospective adoption letter. "I am a single dad who adopted a middle school boy in 2008. Now we are looking for one more kid so he will have a brother." Instead, the father got shocking news: He would not be allowed to adopt again because his son is on a state registry of people who abuse children.
"Dear future son," the North Texas father wrote last year in a hopeful prospective adoption letter filled with promises of family bike rides, karate lessons and summer road trips. "I am a single dad who adopted a middle school boy in 2008. Now we are looking for one more kid so he will have a brother."
But James, who is being identified by his first name to protect his son's identity, never got custody of a second child. Instead, he received a phone call from a child placement agency with shocking news: He would not be allowed to adopt again because his son, who was sexually abused and badly beaten by his biological parents, is on a state registry of people who abuse children.
State investigators were required to put the boy into the database after finding strong evidence that he fondled two children as a 10-year-old. Now 15, the boy said he won't ever get to have a brother. He will not be eligible to adopt or foster his own children some day. And he's effectively prohibited from ever working with children. If his friends at school or church found out he was on this list? Unthinkable. "We don't need some tattletale list," his father said, "and we certainly don't need abused children on there."
The Central Registry was created in the mid-1990s as a clearinghouse for reports of child abuse and neglect — a database that was later expanded so it could be shared with other states. The idea was to give a variety of people and agencies, from child welfare workers to certain job placement offices, a central location within Texas' Department of Family and Protective Services to run comprehensive background checks or to aid investigations.
It is largely made up of people who aren't convicted criminals or registered sex offenders, from the negligent parent whose child died in a hot car to a group home operator who hit a disabled child. The problem, according to critics of the registry like the North Texas father, is that it includes the names of thousands of juveniles who may have no idea they're even on it and, unlike a criminal proceeding, have had no chance to contest the designation.
The confidential database contains the names of anyone 10 years or older who child welfare investigators have found "reason to believe" abused a child — a threshold that means there is overwhelming evidence to support the allegation, but that it may not have been substantiated in court. Of the roughly 54,000 people added to the registry in fiscal year 2009, nearly 2,500 were under 18.
The registry's administrators say the state must balance the need to protect children with the rights of those listed as potential risks — and that the safety of children is the paramount concern.
"If a child has a history of sexually acting out, sexually abusing other children, physically abusing other children or otherwise engaging in behaviors that create safety concerns," said department spokesman Patrick Crimmins, "staff takes steps to ensure these children and any other children in the placement are safe." Crimmins said it's possible to get off the list, by requesting an administrative review, or simply waiting for the case file to expire — which takes anywhere from five to 99 years, depending on the severity of the offense, and how long the state keeps certain records.
An abusive childhood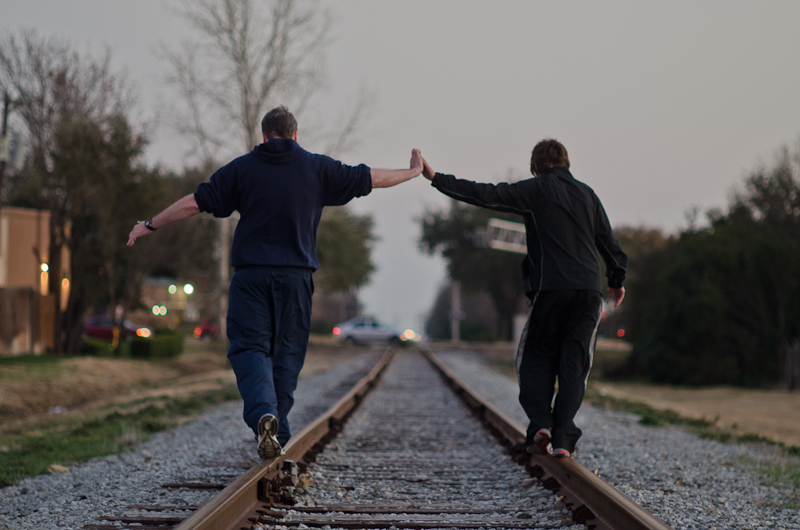 James always thought he'd marry and have his own kids. But when he reached his mid-40s and hadn't found a woman with whom to settle down, he decided to build his own family. He had close friends who had fostered children, a supportive extended family, a welcoming church community and a steady job with a telecommunications company. He began pursuing adoption through a local agency, Lutheran Social Services, in 2007, and a year later was approved to adopt up to two boys.
In mid-2008, James met the 12-year-old who was soon to be his son — a lanky adolescent who at their first meeting announced, "You're the one who's going to adopt me!" (Since he is a victim of sexual abuse, The Texas Tribune is not identifying him.)
The boy's case file, which his adoptive father shared with the Tribune, describes in detail a horrifying history of abuse. Between the ages of 4 and 9, Arizona child welfare workers moved him in and out of the home of his drug-addicted mother and stepfather, who beat him and left him alone in seedy motel rooms. Both parents repeatedly abused him sexually, often while they watched television, according to the case file. By the time the abuse allegations came to light, Arizona officials could not locate the parents, who were believed to be homeless and living under a bridge. Soon after, in 2005, Arizona officials sent the boy to live with his biological father in North Texas.
The boy's situation didn't improve. Within nine months, he was accused of fondling his 4-year-old stepbrother and a young female cousin on separate occasions while they were watching television, mimicking his own childhood abuse. The boy's biological father, outraged by the boy's behavior, beat him on his face and ears so badly he had to be hospitalized.
He was moved to a temporary shelter, where a psychological assessment recommended counseling to address his past sexual abuse and inappropriate touching of other children. "There is no cure," the psychologist wrote in a report, "but he can learn how to control his impulsive behavior."
As a result of the "preponderance of evidence" of the boy's conduct, Texas child welfare officials entered him into the agency's abuse database, as both a victim and a perpetrator. When no extended family members offered the boy a home, he went into foster care and was put up for adoption — where he met, and quickly bonded with, James.
A "reason to believe"
In 2008, when James started adoption proceedings, he signed off on all of Lutheran's disclosures, records show, agreeing he had read the child's case file — including the finding that there was "reason to believe" the boy had sexually molested younger children. He wasn't deterred. He knew it was common for kids who had been sexually abused to imitate their abusers, but he believed that with a stable, structured and loving home, the boy would leave his nightmare — and bad behavior — behind.
James is confident it worked. Now 15, the boy is an affable teenager who has achieved academically, adores karate and art and has won awards at school for his progress. The father and son are active at church and in the Boy Scouts. They take trips to the Grand Canyon and to anime conventions. Until they learned he was listed in the abuse database, the boy's biggest hurdles were those of any teenager with a Justin Bieber haircut and a diagnosis of attention deficit disorder: abiding by a bedtime and choosing a girlfriend from the flock who call on him.
The boy has gone through extensive counseling, his father said — intensive sex therapy while in foster care, followed by emotional and academic counseling since he was adopted. But child welfare experts, including officials with Lutheran, say the statistics on abused kids becoming offenders themselves are not encouraging. Betsy Guthrie, Lutheran's president and chief operating officer, said confidentiality rules prohibit her from talking about specific cases. But she said that generally, once abused children start to mimic their abusers' behavior, it's difficult to break the cycle.
"It's not to say a child who has been a sexual perpetrator should not be adopted," said Guthrie, the former director of a California center for adolescents who act out sexually. "But how, in good conscience, could we as a provider, or DFPS as the conservator of the child, take the chance of placing another child in that kind of jeopardy?"
State law requires child welfare workers to inform adoptive parents of their child's history — and the consequences of that history. Guthrie said Lutheran takes that order so seriously that caseworkers always notify prospective parents when the child they're adopting could limit future adoptions, if not explicitly in writing, then verbally. "The information we have is given to the family and shared with them very openly," Guthrie said. "It is their responsibility to know and understand it."
A "show-stopping" disclosure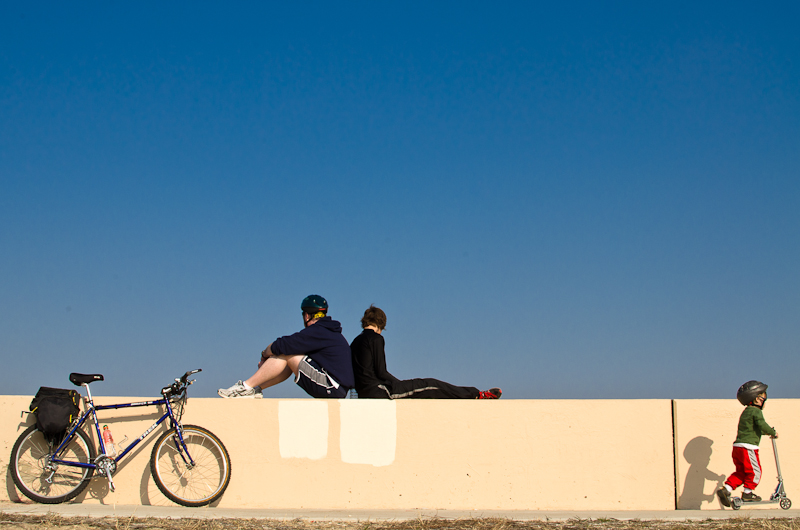 But James said he wasn't told his son was on the child abuser registry, or that he would never be able to adopt again — details "so show-stopping that failing to disclose it is tantamount to fraud." After he adopted his son, he said, Lutheran sent his information to adoption recruiters on at least 50 different occasions and represented him at adoption selection meetings six different times — even when the agency should have known he wasn't eligible for another child.
Lutheran officials acknowledge that they erred by not closing James' home to future placements as soon as they knew his adoptive son was on the abuse registry. They attribute the error to staff turnover shortly after his adoption and said the new staff did not have the records they should have had. "This was our responsibility and we should have caught this earlier," Lutheran wrote in an e-mail to the Tribune.
It was only when James decided to switch adoption agencies in the fall of 2009 that he found out what the "reason to believe" language in his son's file actually meant: The boy was listed as a "moderate" risk to other children in a registry that would keep them from expanding their family.
So far, James' efforts to clear his son's name have been futile. He appealed to DFPS, but the agency ruled four months later that the findings against his son would stand. He asked for a due process hearing from the State Office of Administrative Hearings, which issues decisions on appeals of agency findings, and said he was told he should expect to wait two years for his case to be evaluated.
He also got Lutheran to help him obtain a professional psychological evaluation of his son, which put the teenager in the lowest risk range for reoffending. "His prognosis," the psychologist wrote, "is good." Still, in September, James received crushing news: a letter saying his adoption license had been revoked and his home "closed" to additional children.
"All this," James said, "because CPS blamed the child victim for what happened in an abusive home during a painful period of his childhood."
Lutheran's Guthrie says cases where kids abuse other kids are not about blame. They're about keeping all children safe. "We all hope those children find a home and are able to be nurtured," she said. "But it's best not to put another innocent child in that environment — which puts both kids at risk."
Texas Tribune donors or members may be quoted or mentioned in our stories, or may be the subject of them. For a complete list of contributors, click here.
Texans need truth. Help us report it.
Our Fall Member Drive is underway, and we need your support. The Texas Tribune is a critical source of truth and information for Texans across the state and beyond — and our community of members, the readers who donate, make our work possible. Will you join as a member with a tax-deductible donation of any amount?
Yes, I'll donate today
---
Information about the authors
Explore related story topics