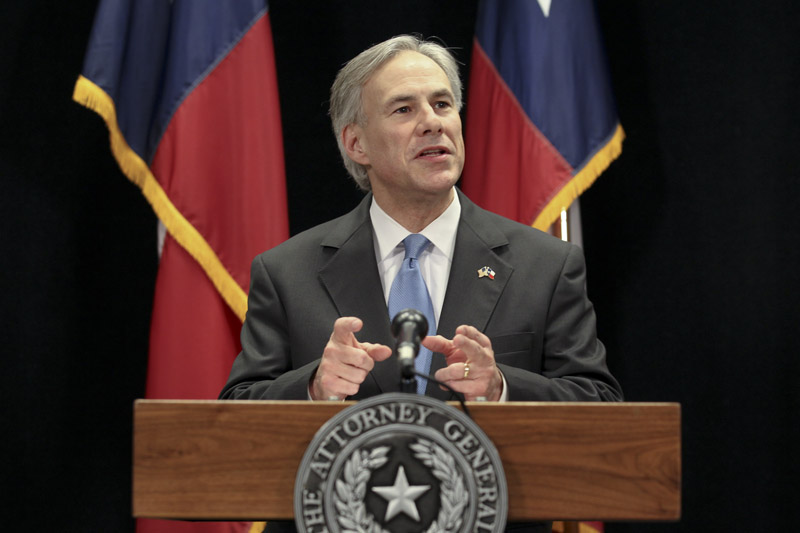 A federal judge in Florida has ruled that the Patient Protection and Affordable Care Act — the federal health care reform that was signed into law in March — is unconstitutional, largely because it forces all Americans to purchase insurance or face penalties.
"Today's ruling represents a victory in the ongoing effort to end federal intrusion into the lives of every American through this one-size-fits-all approach to health care reform," Gov. Rick Perry said in a statement.
Texas is one of 25 states that joined Florida in challenging the measure, known in less affectionate circles as "Obamacare." Texas Attorney General Greg Abbott has argued that if the federal government can force people to buy health insurance — hitting them with a penalty if they don't — what's to stop them from making other mandates?
"This is a great day for liberty and the vitality of the U.S. Constitution," Abbott said in a statement. "The Constitution limits Congressional power, and in this case, Congress exceeded its power."
The Texas Tribune thanks its sponsors. Become one.
U.S. District Judge Roger Vinson in Pensacola ruled that the federal reform's mandate that people buy health insurance by 2014 or face stiff penalties is outside Congress' "Commerce Clause power," and is therefore unconstitutional. He argued the individual mandate isn't severable from the rest of the reform, meaning "the entire act must be declared void."
"I must reluctantly conclude that Congress exceeded the bounds of its authority in passing the act with the individual mandate," Vinson wrote.
Vinson's decision comes after a federal judge in Virginia ruled that forcing Americans to purchase insurance is illegal. Meanwhile, a federal judge in Michigan has declared the so-called individual mandate constitutional, under the congressional power to regulate interstate commerce.
Two weeks ago, the U.S. House voted to repeal health reform, though the Senate is unlikely to do so, and President Obama has vowed to veto such a move.
Experts expect the legal challenge to go all the way to the divided U.S. Supreme Court, which is dominated by a 5-4 conservative majority.
"Today's ruling is exactly the check against congressional overreach that the Founding Fathers intended it to be," said Arlene Wohlgemuth, executive director of the conservative Texas Public Policy Foundation. "When the U.S. Supreme Court upholds today's decision, it will open the door for states to implement real health care reform."
The Texas Tribune thanks its sponsors. Become one.
Texas Tribune donors or members may be quoted or mentioned in our stories, or may be the subject of them. For a complete list of contributors, click here.