Ruling in the Asylum Case of A Mexican Reporter Delayed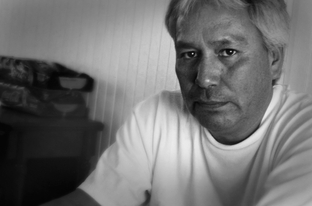 The asylum hearing for Mexican journalist Emilio Gutiérrez ended Friday afternoon in El Paso without a ruling from a U.S. Immigration judge.
Gutiérrez has been seeking asylum since June 2008, when he fled the small Chihuahua town of Ascensión after receiving death threats for his reporting on alleged corruption in the Mexican military.
The hearing is scheduled to resume Feb. 4, said the law office of immigration attorney Carlos Spector, which represents Gutiérrez. Carlos Spector's wife Sandra said the process moved so slowly the judge in the case adjourned at 3 p.m. Mountain time when he realized he wouldn't hear all the evidence. Both sides agreed to the Feb. 4 date, she said.
At least two expert witnesses, one from Washington, D.C, and another from Mexico City, did not testify due to time constraints. Spector said the judge agreed to hear their testimony via telephone or satellite at a later date.
Carlos Spector and Gutiérrez must prove the journalist faces a credible threat and that he was persecuted in Mexico for expressing his political opinion. Gutierrez's has said his life would be in grave danger if he ever returned.
His quest began in the pre-dawn hours that month when he and his 15-year-old son fled their home and arrived at the port of entry at Antelope Wells, N.M. Because he did not have a legal means of entering the country, Gutiérrez was held at an immigration detention center in El Paso for seven months. His son was in a similar facility for juveniles for two months then released into the custody of relatives.
Gutierrez is requesting what the government refers to as defensive asylum, defined as a "defense against removal from the U.S." It involves being detained, either at a port of entry or in the interior, and being subject to expedited removal from the U.S. under current immigration law.
The Executive Office for Immigration Review, which oversees defensive asylum requests, did not have data for 2010. In 2009, the government received 2,816 defensive asylum requests, 62 of which were approved and 366 were denied; 1,750 were voluntarily withdrawn. In 2008, it received 3,459 applications; 72 were approved, 250 denied and 1,600 were withdrawn.
Texas Tribune donors or members may be quoted or mentioned in our stories, or may be the subject of them. For a complete list of contributors, click here.