Abbott Attacks Feds, Obama After Latest Shooting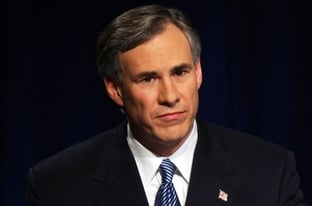 Texas Attorney General Greg Abbott accused the federal government of putting U.S. citizens' lives at risk following an reported cross-border shooting Thursday in Hudspeth County.
During the incident, first reported by the El Paso Times, at least one Mexican gunman allegedly shot toward Hudspeth County workers in rural West Texas who were doing maintenance on a desolate road. Sheriff Arvin West said the shooting could have been an attempt to scare the workers away from the smuggling routes used by cartel operatives. No one was hurt during the incident.
"The Obama Administration's continued failure to secure our borders appears to have emboldened the drug cartels to the point that they are willing to intentionally fire across the border at innocent Americans who unwittingly interfere with their smuggling operations," Abbott charged in a letter to U.S. Reps. Lamar Smith, R-San Antonio, and Peter King, R-New York, the chairmen of the House Judiciary and Homeland Security committees, respectively.
Abbott is asking the chairmen to investigate the federal government's reaction to Thursday's shooting and several others that occured last year.
"The committees should consider whether federal authorities properly responded to this week's shooting, examine how cross-border violence is threatening border communities, and determine what the federal government can do to protect border residents," Abbott said.
The letter also cites "early reports" that indicates the U.S. Border Patrol is not investigating Thursday's matter.
"If this is true, it is yet another shameful example of the federal government's failure to take all available action to urgently and aggressively fend off the growing threat posed by drug-related violence along our porous border with Mexico," he said.
Abbott said the incident is the latest in a string of shootings in which bullets strayed over the border. He includes on the list a shooting in June when bullets struck El Paso City Hall and a separate incident in August when bullets hit the University of Texas at El Paso. He also mentions a battle in Matamoros that forced the University of Texas at Brownsville to cancel classes.
Texas Tribune donors or members may be quoted or mentioned in our stories, or may be the subject of them. For a complete list of contributors, click here.