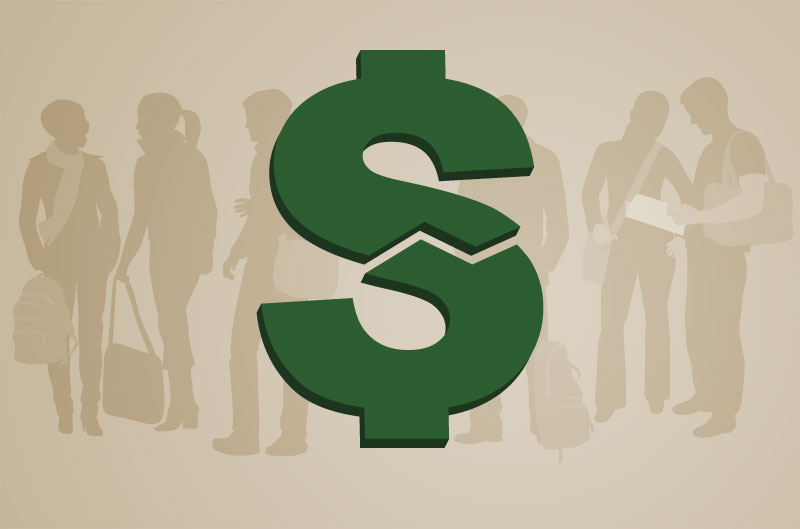 A wide-ranging coalition of education, criminal justice, religious and charitable groups today called on Texas lawmakers to use more than a machete to balance the state budget this year.
When legislators convene in Austin next week, their top priority will be finding ways to plug a budget hole that could be as much as $28 billion. Many conservative lawmakers, who dominate the legislative seats, and Gov. Rick Perry have said the gap should be closed by cutting the budget rather than by using all of the state's savings account — the Rainy Day Fund — or raising taxes. But members of Texas Forward said the severe cuts would have severe consequences, particularly for the most needy Texans. Cuts, they said, would mean more students crammed into classrooms; fewer children, elderly and disabled with health care; and more people with mental illness behind bars instead of getting treatment. "The balance sought cannot be achieved at the expense of our most vulnerable," said the Rev. T. Randall Smith, of the Texas Annual Conference, a United Methodist Church group.
The coalition members said many state agencies haven't recovered from deep cuts lawmakers made to the budget in 2003, when Texas had a $10 billion budget shortfall. There's no fat in the budget left to trim, they said. Instead of simply looking to cut the budget, they urged lawmakers to use all of the estimated $9 billion in the state's Rainy Day Fund and to also consider raising revenue from sources such as increased cigarette taxes, taxes on sugary sodas, a temporary sales tax bump and removing some tax exemptions. All possible budget balancing options, they said, should be on the table.
But Peggy Venable, Texas director of Americans for Prosperity, a group that promotes fiscal conservatism, said voters who ushered an unprecedented number of Republicans into the state Legislature in November, made it clear they want less government spending, fewer taxes and more budget cuts. "If enacted, this group's goals would set Texas back," Venable said in a press release. "In these economic times, it is not appropriate to raise taxes or to raid all of the states' surplus funds. That simply exasperates the problem."
The Texas Tribune thanks its sponsors. Become one.
Texas Tribune donors or members may be quoted or mentioned in our stories, or may be the subject of them. For a complete list of contributors, click here.