State Leaders Propose Priority Model for TEXAS Grants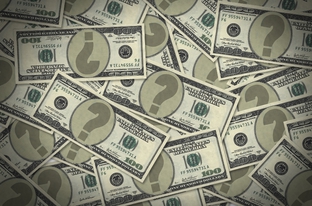 Enlarge
Illustration by Todd Wiseman
With the threat of massive budget cuts looming, state higher education leaders are looking for ways to get more out of what few dollars they may ultimately get to spend. One program that may see some changes is the Toward Excellence, Access and Success Grant program, the state's largest financial aid program.
Currently, the state provides the grants on, more or less, a first-come-first-serve basis to students who meet the minimum standard: a needy high school graduate without a felony conviction. Today in Austin, at the Texas Association of Business' first-ever summit on post-secondary education, Higher Education Commissioner Raymund Paredes proposed a "priority model" for the program that would allow certain students to jump to the front of the line.
To receive priority access to the grant, which covers tuition at most public universities, students would have to have met two of the following four criteria: taken a strenuous college preparatory curriculum; passed or were declared exempt from the Texas Success Initiative test, which determines college-readiness; finished in the top third of their graduation class or had a B average; or taken advanced math courses.
Paredes emphasized that not all grant recipients would have to meet these criteria, though 70 percent of current recipients already do. By making sure that the highest-achieving eligible students received grants, Paredes said, the state would increase graduation rates, especially among minority populations, without spending any additional money.
There is some legislative support for the general concept, if not all of the specifics.
Senate Higher Education Committee Chairwoman Judith Zaffirini, D-Laredo, filed a bill, Senate Bill 28, that would establish a similar priority model. It differs from Paredes' plan in that it only requires that one of three criteria be met. The criteria are basically the same, with the Texas Success Initiative assessment tests excluded.
At Tuesday's summit, Zaffirini explained that she felt that, for multiple reasons, Paredes' original proposal would be dead on arrival in the Legislature. But she encouraged him to be at his "most persuasive best" and remained open to amending the bill during the session.
Texas Tribune donors or members may be quoted or mentioned in our stories, or may be the subject of them. For a complete list of contributors, click here.