UT Regents Vote to Terminate UTB-TSC Partnership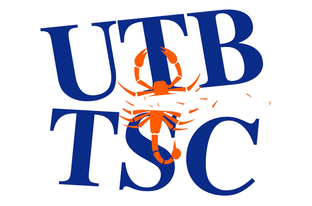 Enlarge
Illustration by Todd Wiseman
At a meeting today in Austin, the University of Texas System Board of Regents voted unanimously to terminate its partnership with Texas Southmost College in Brownsville. Now, a four-year process of phasing out the partnership will go into effect with an August 2015 deadline.
The University of Texas at Brownsville has had a thriving partnership with the local junior college since 1991 that allowed students to transition seamlessly from one institution to the other without reapplying. The original agreement was to last 99 years, but the leadership of both institutions believed some tweaks were needed. On Oct. 21, the TSC Board of Trustees rejected a proposal from the UT System for a new partnership agreement and pledged to offer a counter-proposal.
Since then, the UT regents have received no counter-proposal — or contact of any kind — from the TSC trustees.
"We cannot continue to be held hostage [by the TSC board]," said Vice Chairman Janiece Longoria at today's meeting, noting that that the regents' "repeated good faith efforts have been ignored and rebuffed."
Regent Eugene Powell seconded the sentiment: "We cannot continue to operate in this manner with the opposition to our goals that are evident from the board in Brownsville." After Regent Robert Stillwell moved that the board end the current partnership, saying it was "not the best model to achieve excellence in the future," the motion's approval was unanimous.
UT Chancellor Francisco Cigarroa said the system remains committed to "enhancing excellence" at their Brownsville campus and even "planting a larger flag in South Texas."
"What you heard today was a commitment to the university's future," said UT-Brownsville President Juliet Garcia, who currently presides over both UTB and TSC, after the decision. "That shouldn't be overshadowed by the decision by the regents to see termination of the agreement. They pointed proudly to what's happened in the past — in essence, it was a wonderful launching pad for the university."
Garcia compared this period in UT-Brownsville's history to the awkward years of a developing teenager. "You know when a teenager starts to grow up," she said, "and they're kind of awkward and they wear things that aren't fitting them properly. They don't fit into their new skin. I see this as that kind of time of maturing for the university. I don't know what the best path is. That's what we're all trying to figure out."
UPDATE: TSC Trustee David Oliveira, who correctly warned his fellow board members during their October deliberations that "delay is tantamount to dissolution," sent the following statement expressing his displeasure at the termination decision:
"First of all, dissolving the Partnership will require two administrations and staffs to be created which cost millions of dollars per year. Additionally all the TSC buildings that are currently being maintained by the Partnership would become the responsibility of TSC at a significant cost every year. Since the only institution accredited is UTB, TSC will have to seek separate accreditation, a process that could take years.

Sadly, those who will suffer most from this dissolution are our students. I can think of no way to effectuate all of these changes caused by separating the two institutions without cutting programs and services or a dramatic increase in taxes. Obviously, neither option is desirable. At a time when the State of Texas is facing a twenty billion dollar plus shortfall, now is not the time to be terminating a partnership model that has saved this community millions of dollars over the 20 years it has been in existence."
Texas Tribune donors or members may be quoted or mentioned in our stories, or may be the subject of them. For a complete list of contributors, click here.