The Brief: Oct. 18, 2010
How are you celebrating the start of early voting?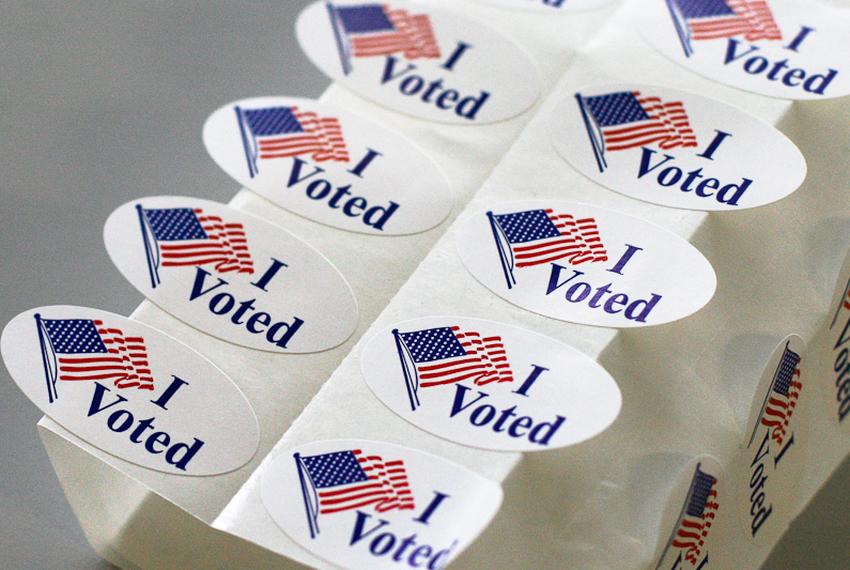 THE BIG CONVERSATION:
How are you celebrating the start of early voting?
You could start by doing just that — exercising your civic duty early before the big day, Nov. 2 (T-minus 15 days).
Or you could start your day with a little more research and think about voting early while watching the Tribune's Friday's interviews with gubernatorial candidates Rick Perry and Bill White. It was no snarling, down-in-the-dirt debate, but the candidates each got an hour's worth of illuminating grilling from the Trib's Evan Smith, who talked with White about his ties to the president, health care reform, money he's raised from appointees and how he'd deal with the budget shortfall, among other topics. With Perry, talk centered on the Emerging Technology Fund, the governor's public (and private) calendar, federal stimulus money, sanctuary cities, abstinence education and more. (Need something more condensed? Highlights for each are available here and here.)
You could also take the time to brush up on the state of the marquee race, which is getting those final-stretch treatments from outlets across the state, including from the Trib, whose Ross Ramsey over the weekend reported on Washington's central role in the race.
Or get a look another look at the GovTracker, which should show White and Perry making stops in strongholds to rally base voters.
And, of course, don't forget your local races. The Houston Chronicle, which notes that voting early might be especially important in Harris County, has some voting tips for you.
Polls will stay open through Oct. 29, and you can vote at any early voting location in the county in which you're registered. Ah, the ease.
Find a polling site here.
CULLED:
"Rick Perry said that he couldn't outsmart the State Board of Education. People oughta … think about that." — Bill White, in his Friday interview

MUST-READ:
Texas Tribune donors or members may be quoted or mentioned in our stories, or may be the subject of them. For a complete list of contributors, click here.
Support public-service journalism that gets the context right
Your donations make our reporting possible and keep it free for all to access. Support our nonprofit newsroom by May 11, and your gift will help us unlock $25,000 in matching funds from our partners at Tito's Handmade Vodka, the Bernard & Audre Rapoport Foundation and the Suzanne Deal Booth Charitable Trust.
Yes, I'll donate today