Word Cloud Shows Campaign Ad Rhetoric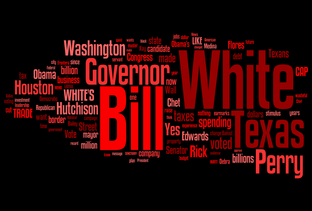 Today The Texas Tribune published an interactive treemap comparing the political campaign advertisements we've covered on the Ads Infinitum blog from the November 2009 primaries to the present. By categorizing the advertisements in the treemap, readers can compare the strategies of the campaigns, but they can't actually see the words in the advertisements.
Since you probably don't have time to look through 70-some transcripts, we converted them into word clouds to help visualize the rhetoric of each political party. The word clouds compare the 100 most-used words by Republicans (in red) to the 100 most-used words by Democrats (in blue). The font size of each word is relative to its frequency of use.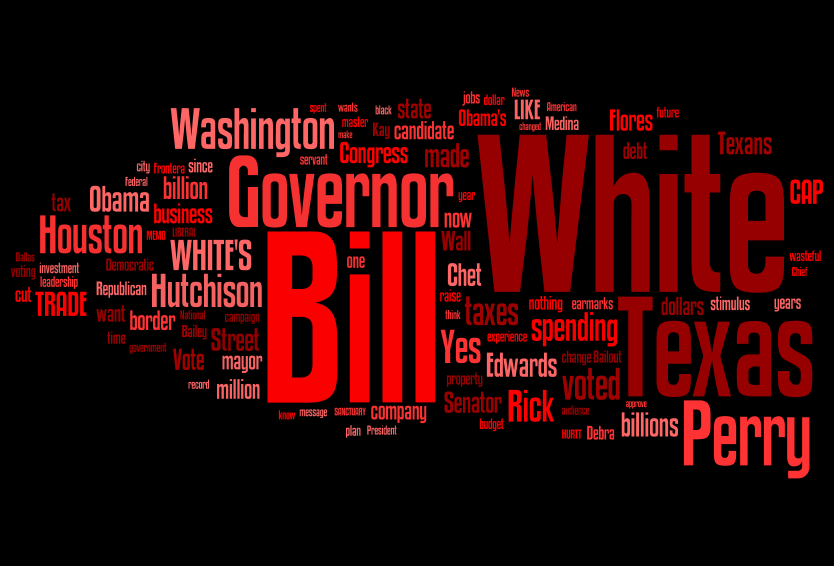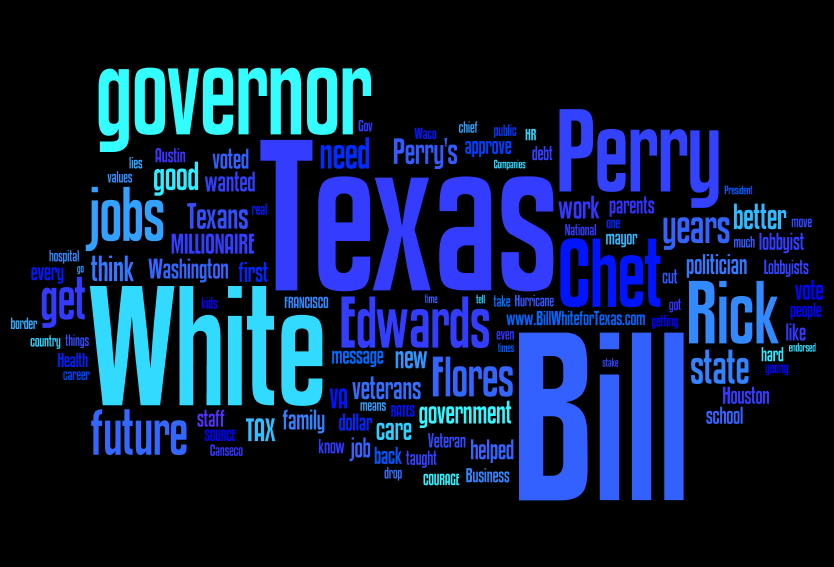 Surprisingly, Republicans have used the words "Bill" and "White" more than Democrats, though not because they're saying anything nice. "Washington" is also a more frequent word in Republican advertisements — again, not because they're saying anything nice — but Democrats have not avoided the topic completely.
One word both sides definitely use in abundance: "Texas."
Texas Tribune donors or members may be quoted or mentioned in our stories, or may be the subject of them. For a complete list of contributors, click here.