The Midday Brief: Aug. 24, 2010
Your afternoon reading.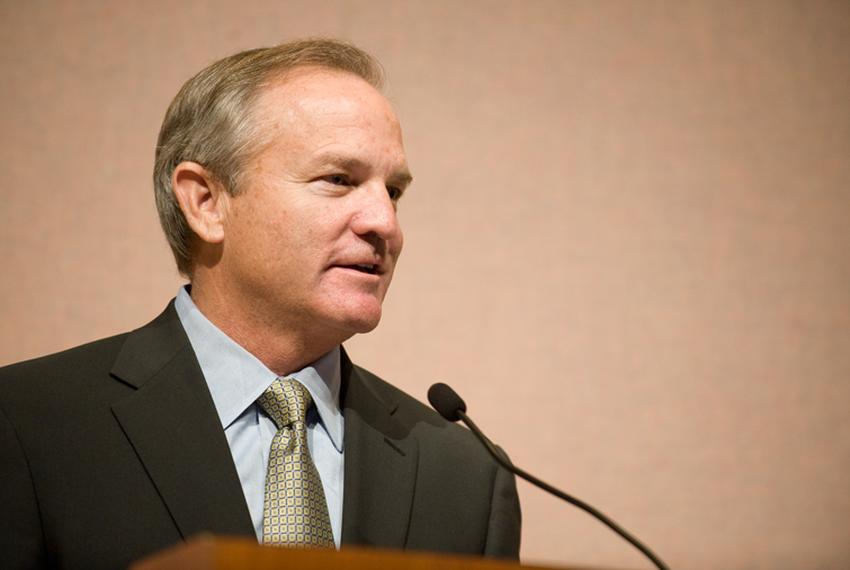 Your afternoon reading:
"A top political handicapper said Tuesday that Rep. Chet Edwards is 'trailing considerably' behind his Republican opponent Bill Flores." — Chet Edwards is "trailing considerably," according to a top political analyst, Trail Blazers
"Four groups are calling upon the U.S. Department of Justice to investigate the Texas Youth Commission because of a lack of mental health treatment, improper use of restraints and poor security conditions." — Advocacy groups: TYC should be investigated, Trail Blazers
"Former Travis County District Attorney Ronnie Earle may testify this afternoon in the Tom DeLay pre-trial hearing." — Earle may appear in DeLay hearing, Postcards
"Texas A&M University officials are finding ways to scale back the budget by cutting lecturers and offering buyouts to tenured professors, but not everyone thinking of packing up their desk and leaving the university is doing so for budgetary reasons. Citing corruption, a lack of joint-governance, and frustration with suggested reforms, one source called the relationship between faculty and administration 'superficial and meaningless.'" — Tensions growing between Texas A&M faculty, system administration, The Texas Independent
New in The Texas Tribune:
"Three years after voters approved bonds for fixes at state parks, not all of the money has been spent — despite facilities that haven't been upgraded since the 1930s and recent hurricane damage that hasn't been repaired. Why the holdup? 'It's state government, hello!' says a spokesman for the Texas Parks and Wildlife Department." — Little Money Approved for State Parks Actually Spent
Texas Tribune donors or members may be quoted or mentioned in our stories, or may be the subject of them. For a complete list of contributors, click here.
Support public-service journalism that's always free to read.
It's been a busy year. Through it all, The Texas Tribune's journalists have not missed a beat. And with redistricting starting in earnest next week and the 2022 elections on the horizon, we know our journalism will continue to be fundamental for Texans everywhere. Support our work today so we can be there for you in 2022 and for whatever else 2021 might throw at us.
Yes, I'll donate today