The Midday Brief: Aug. 18, 2010
Your afternoon reading.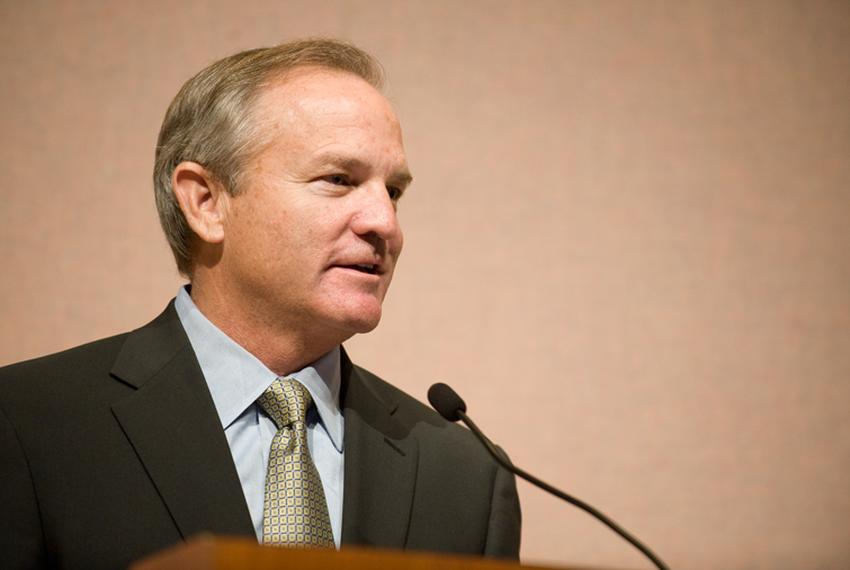 Your afternoon reading:
"The National Republican Congressional Committee has plans to target Rep. Chet Edwards and other Democratic incumbents this fall as part of a $22 million ad campaign, according to a story yesterday in Politico. … What is interesting here is the differing strategies between the Republican and Democratic campaign committees. The Democrats are spreading the money around 60 districts to mainly protect incumbents, whereas the GOP is going after 40 districts that are mainly held by Democrats at this moment." — NRCC plans TV ads for Chet Edwards-Bill Flores race, Trail Blazers
"Americans are almost evenly divided over whether oil drilling in the Gulf of Mexico should be renewed, according to a new Gallup poll." — Americans divided on Gulf drilling ban, Texas Politics
"The presidents of all seven emerging research universities in Texas are scheduled to testify before state lawmakers Thursday during a joint meeting of the House and Senate Higher Education committees." — Emerging research university presidents set to testify before state lawmakers Thursday, The Texas Independent
"Now University of Florida researchers say they are finding signs the oil that has been dispersed under water is being ingested by the smallest of the sea creatures (i.e. the first links on the food chain) and is settling to the sea floor." — Oil settling to the Gulf floor, say scientists, Houston Chronicle
New in The Texas Tribune:
"When he warned of terror babies on Anderson Cooper 360 last week, U.S. Rep. Louie Gohmert, R-Tyler, told Cooper that he and comedian Jon Stewart could 'have their fun' with him. So Stewart did." — Jon Stewart Has His Fun With Louie Gohmert
Texas Tribune donors or members may be quoted or mentioned in our stories, or may be the subject of them. For a complete list of contributors, click here.
Support public-service journalism that gets the context right
Your donations make our reporting possible and keep it free for all to access. Support our nonprofit newsroom by May 11, and your gift will help us unlock $25,000 in matching funds from our partners at Tito's Handmade Vodka, the Bernard & Audre Rapoport Foundation and the Suzanne Deal Booth Charitable Trust.
Yes, I'll donate today