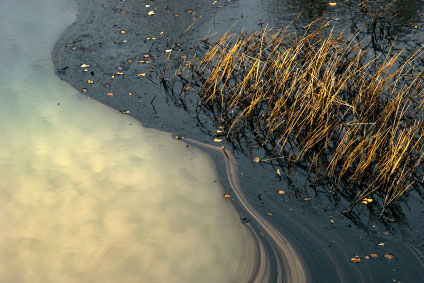 THE BIG CONVERSATION:
"Static kill" has emerged as an early candidate for term of the year.
Ubiquitous in recent reports, the two words — used to describe an operation to pump mud into the still-gushing Macondo well in the Gulf to seal the flow — took on new weight this morning after BP announced that the effort appears to be working.
The company, calling the effort a "milestone," said it was monitoring the well to ensure stability. Yet the operation still leaves the oil giant where's it seemingly been for the last few weeks: just one step away from major progress. "The static kill will increase the probability that the relief well will work," retired Coast Guard Adm. Thad Allen, leader of the federal spill response effort, told reporters Tuesday, The New York Times reports. "But the whole thing will not be done until the relief well is completed."
The Texas Tribune thanks its sponsors. Become one.
Officials will wait to see whether the kill, set to last three days, maintains stability. If successful, cement will be used to plug the gusher, at which point a relief well — set for completion on Aug. 15 — would then round out the containment process.
But the operation, naturally — as the Times notes — is risky: If the mud-pumping process isn't entirely successful, cementing efforts could be postponed for weeks. (Don't be surprised, in other words, to see the Brief reporting next month that BP is, once again, within striking distance of sealing the well.)
Meanwhile, with the government expected to announce today that most of the oil in the Gulf poses no significant threat, the Houston Chronicle has a report on the spill's potentially vast ecological impact, which has groups calling for federal aid and some scrambling to salvage coastal ecosystems.
CULLED:
Democrats are still weighing the decision to nominate a candidate to run against Granbury state Sen. Brian Birdwell, a potentially vulnerable Republican facing challenges to his Texas residency. One calculation for Democrats: how one of their own could potentially hurt the candidacy of nearby incumbent U.S. Rep. Chet Edwards, D-Waco.
"We cannot wait for five, 10 or 15 years as the system continues to decline. … Our scientists are telling us we don't have the time to wait." — Karla Raettig, a National Wildlife Federation campaign director for the Louisiana coast, on ecological distress in the Gulf
MUST-READ:
The Texas Tribune thanks its sponsors. Become one.
Ex-judge says prison unfair, 'cruel' to him — Houston Chronicle
Collin County DA: District clerk's office padded time, attendance records — The Dallas Morning News
State Senator Kip Averitt: The Exit Interview — The Texas Tribune
Denied Wetlands Permit Raises Property Rights Issues — The Texas Tribune
Texas Tribune donors or members may be quoted or mentioned in our stories, or may be the subject of them. For a complete list of contributors, click here.