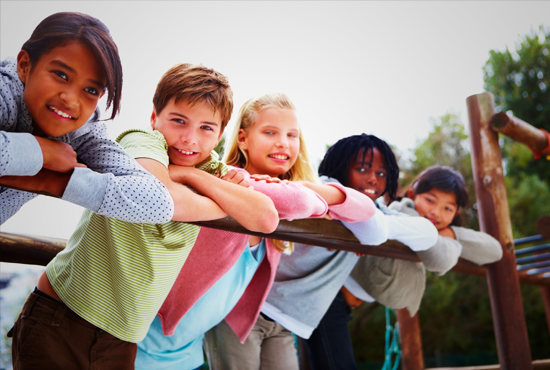 Texas ranks 34th nationally in childhood well-being, has the third highest teen birth rate and is experiencing a rapid increase in child poverty, according to new data released today.
The Annie E. Casey Foundation KIDS Count data center released state-by-state numbers measuring 10 different factors affecting childhood well-being. Frances Deviney, president of the Texas KIDS Count branch housed at the Center for Public Policy Priorities and sponsored by the Casey Foundation, outlined some of Texas' particularly low rankings this morning to an auditorium packed with advocates, state employees and educators. The data combines state government reports and surveys gathered from 2005 to 2008.
Between 2000 and 2008, the number of Texas kids living in poverty grew by 240,000, accounting for 23 percent of the total child population. The national child poverty rate is 18 percent. Deviney also said Texas ranks last in child food insecurity, meaning 1.6 million Texas children don't know where their next meal will come from. According to the 2006-08 survey conducted by the KIDS Count data center, hungry children are more likely to miss school, be less attentive in class, and fail or drop out of school.
Other key indicators for Texas kids:
The Texas Tribune thanks its sponsors. Become one.
—Low birthweight babies have increased in Texas by 17 percent since 2000.
—Infant mortality has spiked by 11 percent since 2000.
—The number of children with special health or medical needs has jumped by 42 percent since 2001.
—Economically disadvantaged children are more likely to fail the TAKS test.
—About 72 percent of Texas fourth graders are not proficient in reading, putting Texas in the bottom quarter of reading proficiency.
The new data comes as lawmakers are gearing up for a taxing legislative session in January, and face an estimated $18 billion budget shortfall. This year, state leaders have already asked agencies to cut their budgets by 10 percent, and some programs crucial to child well-being have already been compromised, Deviney said.
The Texas Tribune thanks its sponsors. Become one.
"We need to look at additional options, beyond cuts," she said, adding that revenue-generating proposals, accessing Texas' Rainy Day Fund and utilizing federal relief should also be considered.
Texas Tribune donors or members may be quoted or mentioned in our stories, or may be the subject of them. For a complete list of contributors, click here.