The Midday Brief: June 16, 2010
Your afternoon reading.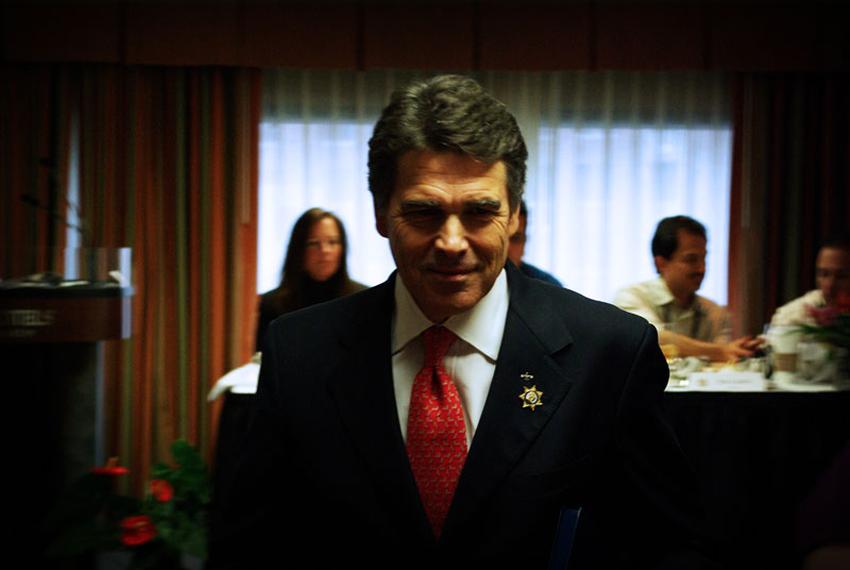 Your afternoon reading:
"Gov. Rick Perry's campaign paid $426,000 to former Democratic challenger Chris Bell to settle a lawsuit." — Perry campaign paid Bell $426,000 to settle suit, Postcards, Trail Blazers
"After a border governors conference scheduled for Phoenix gathering was doomed by a boycott of Mexican border state governors, Gov. Rick Perry said he wouldn't attend if it were scheduled elsewhere. Now that New Mexico Gov. Bill Richardson has decided to host the conference, Perry's sticking by that." — Perry said no, and he means no, Texas Politics
"Good fences make good neighbors. Maybe that's why North Vietnam and South Vietnam get along so well these days. No, wait. They haven't been two countries since, um, the fall of Saigon. That's probably why this commentary from Rep. Sheila Jackson Lee, D-Houston, has been getting a lot of attention, and not the welcome kind. Rightwing bloggers and lots of others have been womping on her revisionist geography." — Vietnam still a quagmire for Rep. Sheila Jackson Lee; Houston rep sees two Vietnams coexisting in peace, Trail Blazers
"In the wake of U.S. EPA's rejection of a Texas program that permits the state's largest air pollution sources, environmental groups have challenged a coal-fired power plant that Gov. Rick Perry had hailed as a symbol of the value of the state's 'flexible' permitting program." — Enviro Groups to Sue Coal Plant Touted by Texas as Permitting Success, The New York Times
New in The Texas Tribune:
"For years, the sister cities of Presidio and Ojinaga watched jealously as other border cities prospered. Now when they look east to the Rio Grande Valley and west to El Paso and Juárez, they see fear and bloodshed, and the envy fades to thankfulness. The poverty and isolation that have held them back keep the violence at bay. But for how long?" — Isolation, Poverty Keep Tiny Towns Safe — For Now
"State auditors found muddled chains of command, missing files and a massive backlog of cases when they dug into the enforcement process at the Division of Workers' Compensation, according to a report released Thursday. The findings support the claims of former employees who exited the division this year amid complaints of stalled action on dozens of cases against workers' comp physicians accused of abusing the system." — State Audit Finds Massive Backlog at Workers' Comp
Texas Tribune donors or members may be quoted or mentioned in our stories, or may be the subject of them. For a complete list of contributors, click here.
Support public-service journalism that gets the context right
Your donations make our reporting possible and keep it free for all to access. Support our nonprofit newsroom by May 11, and your gift will help us unlock $25,000 in matching funds from our partners at Tito's Handmade Vodka, the Bernard & Audre Rapoport Foundation and the Suzanne Deal Booth Charitable Trust.
Yes, I'll donate today