Officials: Missing Afghan Trainees Aren't Dangerous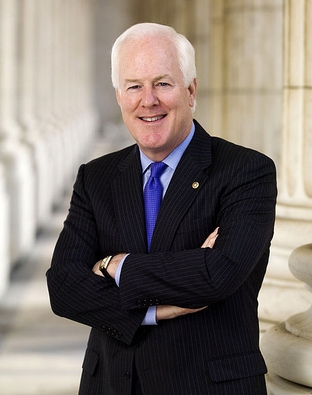 Federal and military officials say Texans needn't worry about 17 Afghan military trainees who disappeared from Lackland Air Force Base in San Antonio over the last two years.
Texas senators have called attention repeatedly this month to the disappearance of the trainees, who were studying English with the U.S. military. Many of the Afghans have been located, and none of them pose the national security threat U.S. Sen. John Cornyn, R-Texas, and other lawmakers are expressing outrage over, the officials say. The Afghans were nominated by American and Afghan military leadership and background-checked by the U.S. Department of State before coming to the Defense Language Institute at Lackland, according to Lt. Col. Jeff Glenn, an Air Force spokesman.
Those reassurances have not assuaged Cornyn and other lawmakers, who say the U.S. knows too little about the missing men. Cornyn sent an irate letter to the Air Force this month demanding answers, and last week he sent a letter to U.S. Department of Homeland Security Secretary Janet Napolitano calling the incident "a clear security failure." He said the U.S. has a history of foreigners using visas to enter the country "with the clear intent to overstay and do harm," and cited the Sept. 11 hijackers as an example.
"These are individuals who have prior military training, whose actions display a lack of loyalty to their own government, and who come from a country that is presently an active theater of conflict," Jessica Sandlin, a Cornyn spokeswoman, said in an e-mail. "That is enough reason to ask the question whether they pose a security risk inside the U.S."
U.S. Sen. Kay Bailey Hutchison and U.S. Rep. Lamar Smith, R-San Antonio, echoed the senators' concerns.
But ICE and others have, with some qualifications, refuted those concerns. ICE called a "be on the lookout" alert issued by the Naval Criminal Investigative Service this month "routine," and said there was no information to indicate the individuals posed a national security threat.
"Previous indications are that such foreign military deserters do so solely for the prospects of a better life," Carl Rusnok, an Immigration and Customs Enforcement spokesman, said in a statement.
David Smith, a spokesman for Air Education and Training Command at Randolph Air Force Base, which oversees training at Lackland, said the program operators wouldn't bring foreign students into the country if they feared they were a threat.
"But when any individual does something that's unexpected, then you have to re-look at the situation and say, 'Okay, what's going on here?' And certainly Sen. Cornyn's concern is appropriate because we do need to know what's going on here," he said.
In his letters, Cornyn asked the Air Force and DHS to respond to a number of questions about how the disappearances happened, what the military is doing to prevent future incidents and the whereabouts of the men.
Glenn said the Air Force would respond to Cornyn directly and told the Tribune that 13 of the men had been located as of June 24. Of the 13 who've been located, eight ex-trainees have sought or are seeking residence in Canada, four will be deported and one is a conditional resident alien. ICE is handling the Afghans "on a case-by-case basis" as they turn up, Rusnok said.
Glenn described the vetting process that led the Afghan trainees to Texas: "The students first of all are Afghan military members who have demonstrated the best potential to complete this training," Glenn said. He said U.S. Department of Defense policy requires a "security cooperation organization" to check the nominees' backgrounds for terrorist or criminal associations.
The State Department also vets nominees before issuing visas, and the Air Force holds their passports while they complete training in the U.S., Glenn said.
About 3,400 foreign military personnel study English every year at the Defense Language Institute at Lackland. Students live both on and off base and shop in the same grocery and convenience stores as American military personnel, said Gary Emery, spokesman for the Lackland 37th Training Wing.
They are issued Common Access Cards, which give them "limited" access to some facilities, Glenn said.
"They aren't granted open access to [Department of Defense] facilities or any network," Glenn said. "They actually have less access than a contract employee does. They can't get on the internet domain and can't get into a base just with their Common Access Cards."
Thousands of international students go through training every year without incident, Glenn said.
Texas Tribune donors or members may be quoted or mentioned in our stories, or may be the subject of them. For a complete list of contributors, click here.