Attorney: Birdwell Eligibility Rests On Residency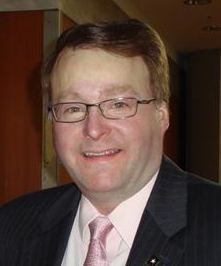 The fact that Brian Birdwell, who won election to the state Senate Tuesday night, voted in Virginia in 2006 could put him in an eligibility bind, an Austin election attorney said today.
Randall "Buck" Wood said that if Birdwell was a resident of Texas in 2006, as he claims, then he possibly committed voter fraud in Virginia. But if Birdwell was a resident of Virginia in 2006, then Democrats could challenge his eligibility to run for the Texas Senate for the 2011-2012 term.
Birdwell won a special election last night to fill the unexpired term of retiring state Sen. Kip Averitt, R-Waco. Birdwell's opponent, former state Sen. David Sibley, said during the campaign that Birdwell voted in Virginia in 2006 — a fact Birdwell does not dispute.
Wood said Birdwell's Virginia voting doesn't necessarily disqualify him, "but darn close to it."
The law on residency requirements is clear. According to the Texas Constitution, Senate eligibility is restricted to persons who are registered to vote in Texas, have lived in the district for a year and have established residency in Texas five years prior to the election. Virginia law is equally clear. In order to be a registered voter in that state, he would've had to fill out a form swearing "under felony penalty" that he was a Virginia resident.
Birdwell's campaign, in a previous release, said the only time he lived outside the state was when "he was serving his country or when he was receiving medical treatment for wounds received while serving his country." (Birdwell was injured in the 9/11 attack on the Pentagon.) And in April, a judge declared Birdwell met the five-year eligibility requirement. But the Waco Tribune-Herald has reported that legal experts question the ruling.
Only the Texas attorney general or a county or district attorney could file a lawsuit challenging Birdwell's eligibility to fill Averitt's unexpired term, which ends in January 2011. Wood said such challenges are unusual. But a potential Democratic opponent in the November general election would be able to legally challenge Birdwell's residency.
Wood said Birdwell's eligibility is dependent on the establishment of "intent" to reside and "presence" in the area before the five-year limit. Wood said owning property in an area is typically not enough for the courts and that physically being in an area is the usual grounds for establishing presence.
Controversy over Birdwell's eligibility spurred the retiring Averitt, R-Waco, to briefly reconsider running for re-election in November despite his health problems. Averitt won the March primary nomination for the 2011-2012 term without campaigning. Averitt worried that if he dropped out of the race, and Birdwell replaced him as the GOP's general election nominee for the 2011-2012 term, Democrats could challenge his eligibility and win, effectively snatching the seat. But Averitt said on Wednesday he would stay resigned and not run for re-election.
Texas Tribune donors or members may be quoted or mentioned in our stories, or may be the subject of them. For a complete list of contributors, click here.