The Midday Brief: June 15, 2010
Your afternoon reading.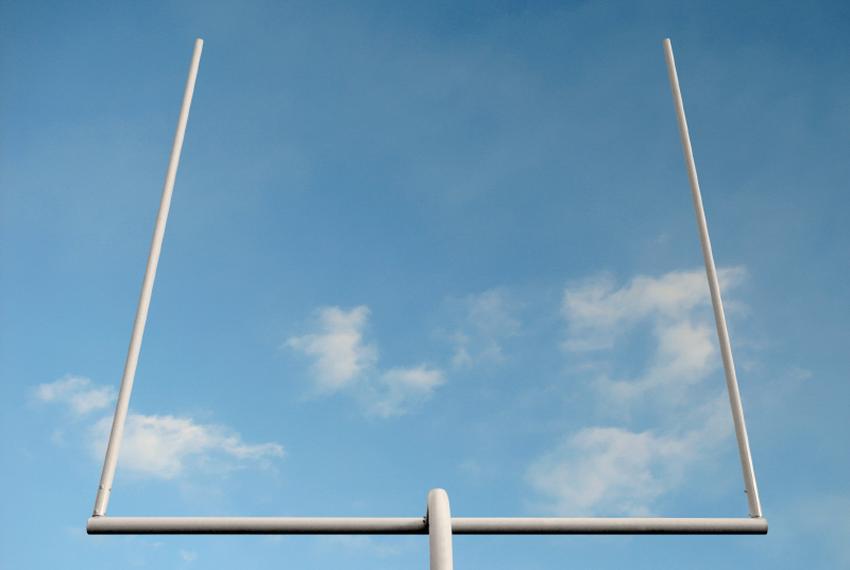 Your afternoon reading:
"Texas officials says they are committed 'long-term' to the Big 12. Texas president William Powers, Jr., said Tuesday that Texas led the way in keeping the foundering league together as the Big Ten and Pac-10 courted several Big 12 schools. Nebraska (Big Ten) and Colorado (Pac-10) will both be leaving over the next two years." — Texas happy to have stayed in Big 12, The Associated Press
"The possibility of Baylor being left out in the cold and Texas and Texas A&M going separate ways just left too much unpredictability in the air heading into an election, and unpredictability is not good for an incumbent with a lead. Voters may have blamed [Gov. Rick] Perry if the historic athletic ties among Texas schools were broken. Surely there are fans from the schools involved who wanted the league to disband (well, probably not Baylor fans), but the continuation of the status quo, more or less, will lessen the political impact." — Politicos dodge a Big 12 bullet, First Reading
"Democratic Agriculture Commissioner candidate Hank Gilbert has accused the state's agriculture department of instructing its staff to destroy choice e-mails." —
Gilbert chides agriculture department for ethics procedures, Trail Blazers
"Loya is one of two large auto insurers that had a complaint record well above the state average in 2009, according to a new listing of "justified" complaints handled by the state Insurance Department." — 2 Texas auto insurers top complaints list, face investigation, The Dallas Morning News
New in The Texas Tribune:
"Sounds and photos from the funeral of Sergio Adrían Hernández Güereca, 15, in Ciudad Juárez. Güereca was shot and killed on June 7 by a U.S. Border Patrol agent on the banks of the Rio Grande near downtown El Paso." — Farewell to "Keko"
"Can the Republican establishment in Texas and the various Tea Party groups find enough common ground to keep the state GOP from splintering? Mississippi governor Haley Barbour told convention delegates this weekend that they have no choice." — Let's Stay Together
Texas Tribune donors or members may be quoted or mentioned in our stories, or may be the subject of them. For a complete list of contributors, click here.
Support public-service journalism that gets the context right
Your donations make our reporting possible and keep it free for all to access. Support our nonprofit newsroom by May 11, and your gift will help us unlock $25,000 in matching funds from our partners at Tito's Handmade Vodka, the Bernard & Audre Rapoport Foundation and the Suzanne Deal Booth Charitable Trust.
Yes, I'll donate today