Campaigns Sound Off Over 'Fight Club'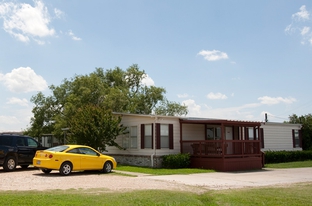 Enlarge
Nick de la Torre / The Houston Chronicle
The day after the Texas Tribune and the Houston Chronicle collaborated to expose a fight club — this one involving young girls at a Houston-area residential treatment center for foster kids — gubernatorial hopeful Bill White's campaign sounded off on it, blaming Gov. Rick Perry for not being aware of the abuse.
"Accountability starts at the top and it's the governor's obligation to know what is going on in his state agencies," White said in a statement. "The governor needs to be looking out for Texas kids. As governor, I would do everything in my power to guarantee their safety, and to ensure that crimes against children are punished to the fullest extent of the law."
Perry's campaign fired right back:
"The governor takes these issues very seriously and it's unfortunate that Bill White is using this incident for political purposes," Perry campaign spokesman Mark Miner said. "This is yet one more example of Bill White offering no solutions to issues. It further demonstrates Bill White's inability to provide leadership."
White's staff cited the Texas Youth Commission sexual abuse scandal, which broke in 2007, and the Corpus Christi State School fight club, which was first revealed in 2009. In both cases, the abusive incidents weren't made public until the media learned of them. After media reports, the governor's office took action to address the crises.
"This is not the first time that Perry's state agencies have come under fire for abusing the most vulnerable Texans," White spokeswoman Katy Bacon said. "After the abuse and cover ups at TYC and the Corpus Christi State School, Perry should have been especially alert to ensuring this kind of abuse would not happen."



Texas Tribune donors or members may be quoted or mentioned in our stories, or may be the subject of them. For a complete list of contributors, click here.