Search Texas University Salaries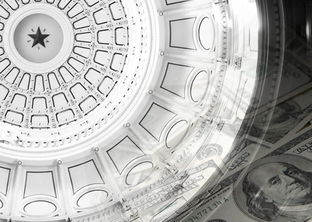 Enlarge
Caleb Bryant Miller, Jacob Villanueva
Today we're adding another 17 agencies to our government salaries database, an extra 67,000 workers who collectively earn $2.9 billion in public payroll. The database now has records on more than 550,000 employees working at 62 of the largest state agencies, cities, universities, counties and mass-transit authorities.

This update focuses heavily on universities. In addition to UT, Texas A&M University and the UT and A&M systems, the database now includes Texas Tech University, the University of Houston, the University of North Texas, the University of Texas at Arlington, the University of Texas at San Antonio, Texas State University, the Texas Tech University Health Sciences Center, the University of North Texas Health Science Center, the University of North Texas System and the Texas Tech University System.

The other entities added are Austin ISD, Eanes ISD, Fort Worth ISD, Spring Branch ISD and StarTran, where Capital Metro (Austin) bus drivers are employed. We've also updated the salary information for all state agencies in the database.

The database isn't perfect, of course. The salaries listed in the app represent only a snapshot of an employee's annual base compensation at the time each agency released the records. They also don't include include overtime, incentive pay or other forms of compensation.

We will continue to update public employee salary data, as a public service. This public information was obtained under the Texas Public Information Act. (A sample request can be found on the payroll topics page). The structure and navigation have't changed since the last update. For more information about how to explore the data app, check out one of the previous articles.

If you have any comments and tips, please feel free to drop us a line here.
Texas Tribune donors or members may be quoted or mentioned in our stories, or may be the subject of them. For a complete list of contributors, click here.