DPS Hears Public Outcry Against Surcharge Program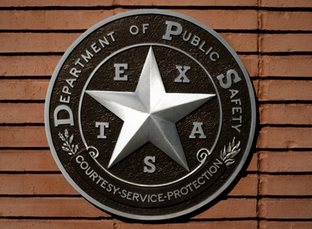 Criminal justice advocates today told the Texas Public Safety Commission that their proposal to fix the broken Driver Responsibility Program fell far short of the comprehensive approach needed to help more than 1.2 million Texans who have lost their licenses because of the program's steep surcharges.
The current proposal before the safety commission would allow those who are at or below 125 percent of the federal poverty level (about $27,562 per year for a family of four) to pay a reduced fine if they show proof of insurance. But advocates want the commission to also implement an amnesty program that would allow more of the 1.2 million Texans who've lost their licenses to get them back. And they want incentives to help low-income drivers pay off the surcharges.
"The incentive program being proposed is noteworthy but inadequate given the problems facing the program," said Scott Henson, a blogger and longtime advocate for reforms in the Texas criminal justice system.
Lawmakers adopted the Driver Responsibility Program in 2003 when the state faced a $10 billion budget hole. Texas trauma centers were in dire financial straights, and lawmakers turned to traffic violators for the money, figuring traffic-related injuries make up a big chunk of the traumas. The surcharges, they reasoned, generate funds and encourage people to drive responsibly. Under the program, exorbitant state surcharges are attached to citations like speeding, driving without insurance, driving without a license and driving while intoxicated. In addition to paying the fines and court costs associated with the ticket, drivers must pay an annual surcharge ranging from $100 to $2,000 or their license is suspended.
But what's transpired has been neither a windfall of money nor a surge in responsible driving. More than 60 percent of $1.8 billion DPS has billed in surcharges has gone uncollected. And some 1.2 million Texans have had their licenses suspended. Many continue driving anyway, without licenses and without auto insurance.
Former McLennan County Judge David Hodges, who now works at the Texas Center for the Judiciary, said courts across the state are backlogged with DWI cases because of the surcharges. For the accused, especially those who are poor, Hodges said, it's hard for prosecutors to work a plea agreement. If they plead guilty to DWI, not only do the drivers have to do community service and potentially jail time, they also have to pay annual surcharges of up to $2,000 or risk losing their license. Most would rather take their chances with a jury, Hodges said, which is why the courts are clogged up waiting for trials in hundreds of DWI cases that would ordinarily be pled out. "The effect has been devastating," Hodges said.
Lawmakers since 2007 have recognized problems with the program. First, they gave DPS permission to make adjustments that would allow more people to pay. When the DPS didn't make significant changes, lawmakers in 2009 required that the agency implement programs that would allow the poor to come into compliance.
Ana Yáñez Correa of the Texas Criminal Justice Coalition said she would like to see the Driver Responsibility Program ended altogether, but deep changes would help. "These are very severe, negative, unintended consequences," she said.
But trauma care providers are worried that changes to the program could reduce the amount of money they recieve from the surcharges. Since 2003, Texas trauma centers have received nearly $340 million from the surcharge program. The money has helped communities open up 31 new trauma centers. Rick Antonisse, executive director of the North Central Texas Trauma Regional Advisory Council urged the commissioners to fully investigate how changes would affect trauma centers before making any decisions. "This program is a lifeline for the entire trauma system," Antonisse said.
The commission is set to meet Tuesday, and the Driver Responsibility Program changes are on the agenda, though they could postpone a vote on the changes.
Texas Tribune donors or members may be quoted or mentioned in our stories, or may be the subject of them. For a complete list of contributors, click here.