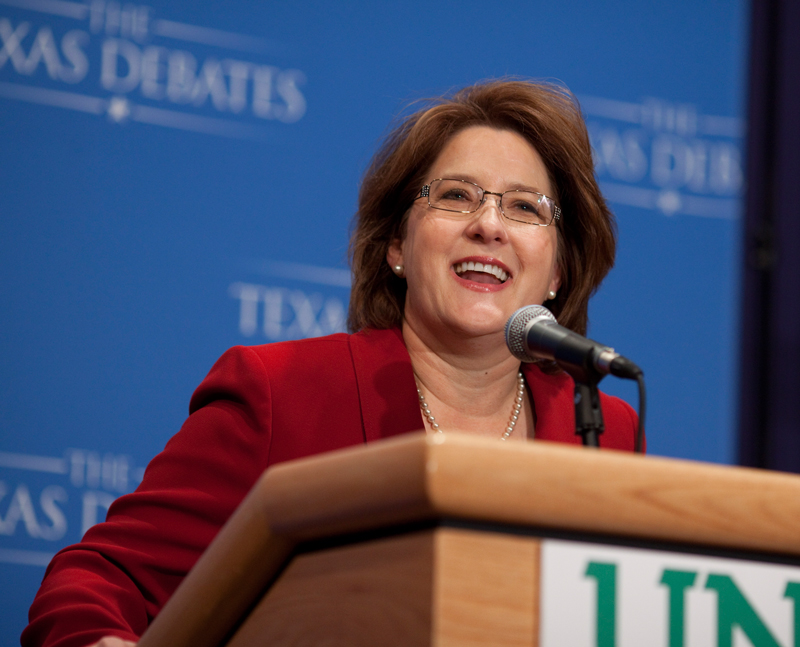 Former gubernatorial candidate Debra Medina took her free market politics to the Texas Senate on Thursday. On the tea party's version of Christmas — tax day — she engaged in a lively debate with lawmakers on the Health and Human Services Committee over health insurance reform, and how the state regulates health care.
"I support moving 'paying for quantity' toward 'paying for quality,'" said Medina, a registered nurse. "But I believe we've got to resist this effort to tell the private sector what that is."
Lawmakers fired back — relatively pleasantly. "Should we have any rules? Or should we just say, my staff should be able to do an appendectomy on me when I need one done?" Committee Chair Jane Nelson, R-Flower Mound, asked Medina. "Where do you draw that line?"
Medina said state and federal leaders twist Americans' arms in the health care realm — they tell them which doctors they can see, and who qualifies as a health care provider. She said she doesn't object to the state setting licensure standards for health care workers, but that she thinks the free market would do a better job.
The Texas Tribune thanks its sponsors. Become one.
"Leave the choice of who I get my health care from to the individual, rather than the government," she said, citing the "over-burdensome regulations" the state places on health care workers. "I believe ultimately the choice should be the consumer's."
Texas Tribune donors or members may be quoted or mentioned in our stories, or may be the subject of them. For a complete list of contributors, click here.