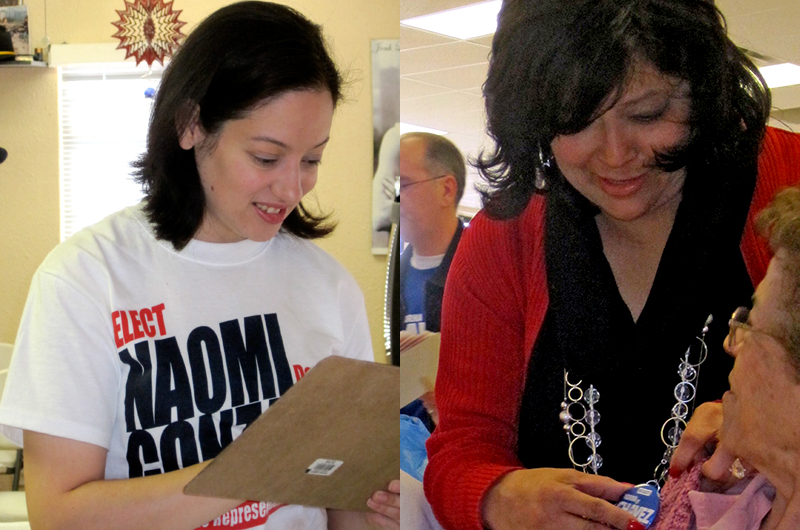 The day before the runoff election, state Rep. Norma Chavez, D-El Paso, is having a rally with Dolores Huerta, co-founder of the United Farm Workers of America. Chavez, who is in a pitched battle with Democrat Naomi Gonzalez to keep her House District 76 seat, has long touted her support of workers' rights and her advocacy for farm workers.
But in this campaign, Chavez has taken considerable heat for raising the issue of Gonzalez's sexual orientation. In a public forum, she vigorously pointed at Gonzalez and called her a "lesbian, gay woman." (http://www.youtube.com/watch?v=AjKrDLiqjLA&feature=player_embedded — the comments are from 4:40 to 7:00.) In the El Paso Times, Chavez said bringing up her opponent's sexual orientation was relevant to the race, because it could affect Gonzalez's votes on issues like gay marriage. Texas voters banned gay marriage in 2005 after lawmakers voted to amend the Texas Constitution to allow marriage only between a man and a woman. Chavez registered present but did not vote on the measure, saying she opposed gay marriage but did not want to prohibit civil unions. After Chavez's comments at the forum and in the El Paso Times, a laundry list of El Paso elected officials issued a statement rebuking her, and Chavez apologized.
What's all that got to do with Huerta? She is a gay rights supporter. In 2008, when California voters were deciding on a measure to ban gay marriage, Huerta recorded a commercial for The Equality Campaign urging Californians to vote against the ban. Check it out:
The Texas Tribune thanks its sponsors. Become one.
Texas Tribune donors or members may be quoted or mentioned in our stories, or may be the subject of them. For a complete list of contributors, click here.