2010: Newspaper Endorsements: Caller-Times for KBH and White
The Corpus Christi newspaper's editorial board echoes the sentiments of other papers around the state.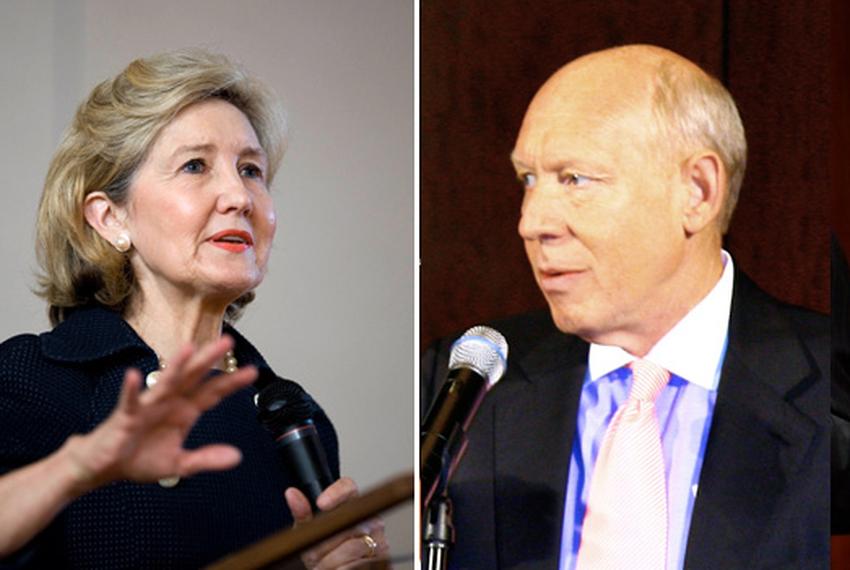 The Corpus Christi Caller-Times has endorsed Kay Bailey Hutchison over Rick Perry and Debra Medina in the Republican gubernatorial primary:
If Corpus Christi Republicans want to know the difference between Hutchison and Perry, they have only to think about Del Mar College and Packery Channel.

Hutchison was the moving force behind funding for the channel, a major economy-building project.

By contrast, Perry surprised Del Mar College students and officials by vetoing more than a $1 million in vital support money in the name of false austerity. That veto ambush, done after the Legislature had gone home, put the college in crisis. Maybe that's part of the millions that the governor says he saved with his veto pen. But it came at the expense of students and local property tax payers.

Perry has taken Hutchison to task for her vote for the Children's Health Insurance Program, slamming it as more federal spending. But in South Texas, where thousands of children from low-income families are without insurance, Hutchison's vote shows she puts the needs of her constituents over ideology.
In the Democratic gubernatorial primary, the Caller-Times has endorsed Bill White over Farouk Shami:
As mayor of Houston he cut taxes while establishing more parks, green spaces and libraries. He was re-elected twice with more than 85 percent of the vote. He set up programs to improve the city's flow of traffic and got the energy companies to lower emissions of harmful chemicals. He wants higher fuel efficiency requirements and lower emissions standards.

During a visit here in January, he told us that as mayor he had cut utility consumption in Houston by 6 percent while increasing jobs and business. He's a fiscal conservative who says, "No borrowing."

On education, he believes Texas needs leadership to prepare for the future. "Texas has been eating its seed corn," he said, noting that the percentage of Texans between ages 25 and 35 with a two- or four-year college degree is lower than in the 35-55 age range. "We need to make it so kids have more opportunity than in the past," he said.
Texas Tribune donors or members may be quoted or mentioned in our stories, or may be the subject of them. For a complete list of contributors, click here.
Support public-service journalism that gets the context right
Your donations make our reporting possible and keep it free for all to access. Support our nonprofit newsroom by May 11, and your gift will help us unlock $25,000 in matching funds from our partners at Tito's Handmade Vodka, the Bernard & Audre Rapoport Foundation and the Suzanne Deal Booth Charitable Trust.
Yes, I'll donate today