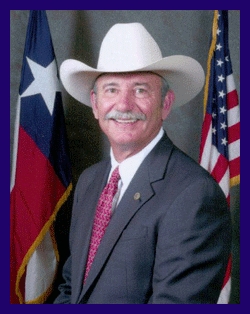 Eagle Pass Mayor Chad Foster might have to change his tune about his idyllic border home after this week.
Foster was having lunch Tuesday with Mexican officials across the border in Piedras Negras when gunmen started spraying the place with bullets, the Associated Press reported. A woman leaving the restaurant died, but Foster and the other officials escaped unharmed.
Foster, who is chairman of the Texas Border Coalition, a group of elected border leaders and businessmen, has been a leading critic of the border fence and of political rhetoric that paints his home as a war zone.
In September, after Gov. Rick Perry announced he was sending "Ranger Recon Teams" to help secure the Texas Border, Foster sent the governor a letter basically asking him to chill out on the violence talk. He wrote: "Your remarks, if accurately reported, create a public impression of lawless hordes overrunning the border region and do not reflect our collective experience. Crime on the Texas border is on the way down after decreasing 65 percent over the past several years. Apprehensions of illegal border crossers are down more than 40 percent. In just the past year, El Paso -- the third safest city in the United States -- has seen apprehensions decline by 60 percent. While each of our communities has their own unique issues, being overwhelmed by criminal elements from Mexico is not one of them."
The Texas Tribune thanks its sponsors. Become one.
Granted, the attack was on the Mexican side of the border, but it sure did hit close to home.
Texas Tribune donors or members may be quoted or mentioned in our stories, or may be the subject of them. For a complete list of contributors, click here.