Are Republican Candidates Ignoring Hispanics?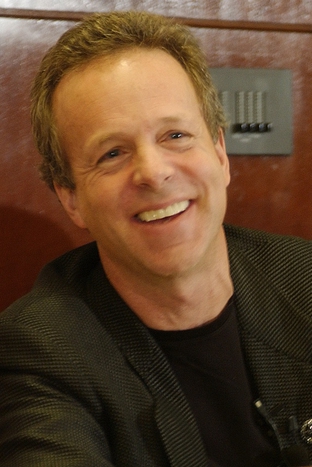 (Ed. note: This column by Mark McKinnon ran in last week's issue of Texas Weekly.)
Of course, there is no hotter political topic that Rick Perry vs. Kay Hutchison. A U.S. Senator taking on a Governor of her own party would be news anywhere. Here it's a Texas-size earthquake.
I love a good political contest and this one will be fun just to watch the collisions and hear the shoulder pads crack. But, I'm not going to handicap the race. I've had my head stuck in Washington for most of the last ten years, so I haven't been watching Texas politics very closely and am not terribly qualified to offer any particularly unique insights into this race that aren't obvious. But, like many other Bushies returning to Texas and turning their attention back home, I am concerned about the future of the GOP and, more importantly, the state. And what concerns me as a Republican is that this race may be focusing too much on the personalities of the candidates and the highly charged nature of the race rather than the long-term vision and consequences. I worry that either candidate could win the race but lose the future — too much focus on the politics of the next year, rather than the policies of the next decade.
One of the conventional-wisdom mantras we've heard for awhile in Texas is that because of the rapidly growing Hispanic demographic tide, it is only a matter of time, another political cycle or two, before most or all statewide offices are Democratic. And there's plenty of evidence to support such an assumption. After all, Barack Obama received 63 percent of the Hispanic vote in Texas.
The fact that the future of Texas politics will be Hispanic is indisputable. Hispanics will be the largest ethnic group in Texas in 2034. The question is which party will do a better job of providing a compelling vision and addressing the needs and dreams of Hispanics in Texas.
George W. Bush received 49 percent of the Hispanic vote in his re-election campaign in 1998. And one of the great advertising and political minds in this country, Lionel Sosa, who is from Texas and has worked for almost every Republican presidential candidate in the last few decades, believes the GOP should be the natural home for Hispanics.
"Hispanics are naturally conservative," says Sosa. "We are pro-family, pro-military, and highly religious, many Hispanics are Catholic and pro-life. We have a strong sense of patriotism, personal responsibility, ethics and morality."
Sosa thinks Democrats made a mistake in the 2000 and 2004 presidential elections of taking Hispanic support for granted and often classifying and thinking about them as "poor". Which created an opening for Republicans like George W. Bush to communicate a respectful message recognizing Hispanics as upwardly mobile, entrepreneurial and significant contributors to the small business community. As governor and then as president, Bush communicated pro-immigrant, pro-education policies that had substantial appeal in the Hispanic community.
Barack Obama did not make the mistake of taking Hispanic support for granted and as a result of an unprecedented program of outreach and mobilization was able to generate 67 percent of Hispanic support overall.
It's hard to imagine any Texas Republican candidate for Governor making the kind of mistakes Governor Pete Wilson made in California running a virulent anti-immigrant campaign that significantly damaged the GOP party brand among West Coast Hispanics.
Nor can we expect any Democratic gubernatorial candidates to take Hispanic voters for granted again. So, the fight will be around the margins. But the margins will be key. And it will be those margins that determine which party sets the agenda for the future of Texas.
And so I worry as I watch Republicans target their base voters with messages that might help win the primary but alienate Hispanics for the general election and into the future. I'm not sure that Perry's secession message rings well for Hispanics many of whom came to Texas to be part of the United States. Similarly, I think Hutchison's disappointing vote against Sonya Sotomayor for the Supreme Court sent the wrong message to Texas Hispanics. While I think Perry and Hutchison's record on issues important to Hispanics are generally favorable, it only takes a couple of ill-considered messages or votes to lose Hispanics votes around the margin.
And if Perry and Hutchison lose Hispanics votes around the margin, we could see a Democratic governor even sooner than the conventional wisdom suggests.
Mark McKinnon, now a honcho at Austin-based Public Strategies, worked as a Democratic consultant for years before joining George W. Bush's first presidential campaign. He's been with the GOP ever since.

Texas Tribune donors or members may be quoted or mentioned in our stories, or may be the subject of them. For a complete list of contributors, click here.