Studio 919 at The Texas Tribune
Studio 919 is a 1,000 square foot meeting space in downtown Austin that offers a beautiful view of historic Congress Avenue just a few blocks from the Texas State Capitol. This space is ideal for meetings, cocktail receptions, film screenings, podcast recordings, live-streamed public events, panel discussions and workshops.
"Studio 919 is an incredible facility and was the perfect venue for hosting our advertiser focus groups. This innovative space provided our event with a beautiful backdrop plus amazing technology, that produced broadcast quality video production for our project. The space's flexibility and high end production capabilities will always make it our first choice when we host events in Austin."

— Julia Campbell, The Branded Content Project Lead, Local Media Association – Local Media Consortium
The space
Let us know if Studio 919 is the right venue for your event.
Capacity
Theater seating: 98 people
Cocktail arrangement: 98 people
Classroom style: 40 people
Boardroom style: 28 people
Amenities
WiFi
Onsite event coordinator
Assistance with setup and breakdown
Video wall: 165 sq. ft. screen
Furniture
100 chairs
10 6-foot tables
10 tall/short cocktail tables
Black, fitted tablecloths
Stage
Audio and video services
We have professional-grade equipment to record audio and video as well as rebroadcast your event. Using our versatile digital backdrop we can use your logo, video or another graphic to set the scene for your production. We also provide post-production services to refine and optimize for your audience.
Location
Studio 919 is located at 919 Congress Avenue in downtown Austin, two blocks from the Texas State Capitol.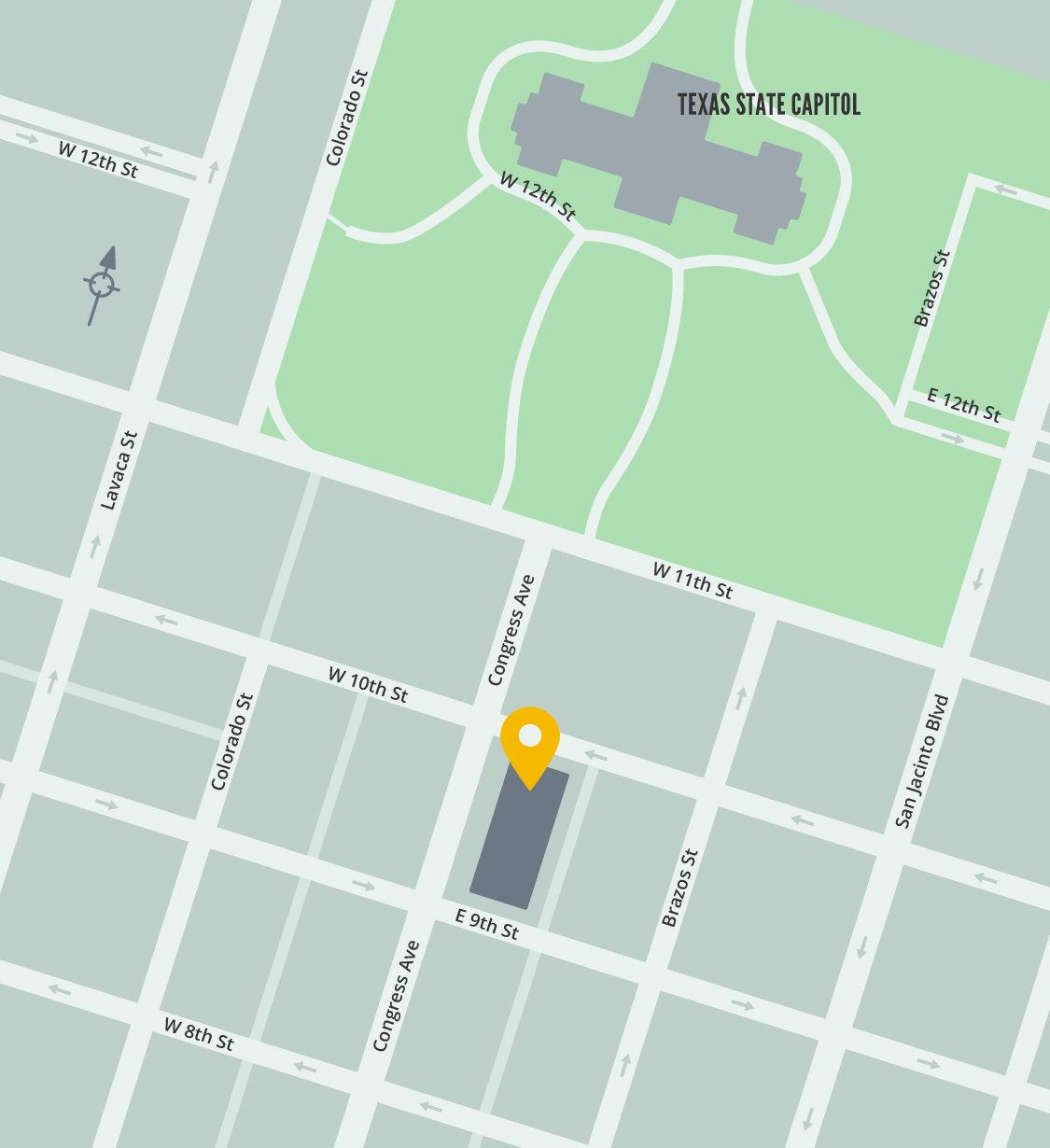 Our hourly minimums include time for setup and breakdown.
Standard rental
Four-hour minimum. This option includes our standard rental items, and A/V services can be added at additional cost.
Check out transportation and parking options for your attendees when booking Studio 919 for your event.
Discounts
Texas Tribune Business Members, corporate sponsors and nonprofit organizations receive 25% off standard rental pricing.
There is a 10% discount on standard rental pricing for events that last eight hours or more.