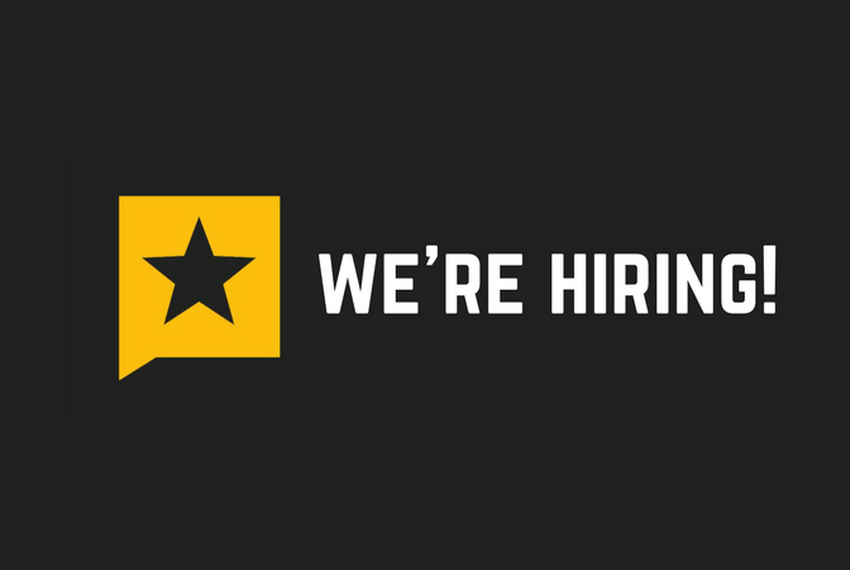 The Texas Tribune, the state's go-to source for Texas politics and public policy news, is seeking a full-time video journalist.
The reporter will work closely with fellow members of the Tribune's multimedia team to produce original video journalism across the range of our politics and policy coverage. The position involves finding and pitching original stories, identifying and interviewing compelling subjects, shooting video in the field and then editing the material into powerful and extraordinary journalism.
The video journalist will not only collaborate with the Tribune's in-house multimedia team but with Tribune reporters across the newsroom, as well as video freelancers across the state. The work touches all of the Tribune's beats and topics of coverage.
The role is deeply people-focused. The video journalist will first and foremost create human stories that reveal the impact Texas law and policy have on its nearly 30 million residents. The video journalist must communicate and connect with subjects and foster trust and comfort in telling their stories.
The video journalist will report to the Tribune's managing editor for video.
The salary for this position starts at $55,000 + depending on qualifications.
Responsibilities:
Produce compelling visual and audio journalism with The Texas Tribune's multimedia team
Develop and pitch original video stories that fit with the Texas Tribune's politics and policy coverage and adhere to the Tribune's journalistic standards
Produce people-focused content that's tethered to the impact of policy decisions in Texas
Collaborate with other multimedia team members and reporters on projects large and small, from social media shorts to documentaries
Work fluidly between different reporting beats
Travel across the state to report and collect footage as needed
All reporters and editors at The Texas Tribune are responsible for occasional evening, weekend and holiday work as well as general assignment shifts as news demands
Appear on camera, as called for, with our news partners to discuss stories you've published or topics of interest. Most reporters at the Tribune will be asked to occasionally appear on camera for interviews with other news outlets
Qualifications:
BA/BS degree in a relevant field OR equivalent combination of education and relevant experience
Experience or familiarity with most aspects of multimedia journalism, including pre-production reporting, camera operation, audio recording and video editing
Comfort with working in the field, setting up cameras and audio equipment for interviews
Proficiency with Adobe Premiere Pro and editing workflows
A demonstrated ability to work quickly, and under tight deadlines
A deep commitment to and enthusiasm for both breaking news and enterprise reporting
A clear desire and proven ability to collaborate with other colleagues across the organization
A strong sense and devotion to journalistic ethics
Preferred qualifications:
Spanish-language proficiency strongly preferred
Familiarity with the Texas Legislature as well as the Texas news and politics landscape is a plus, but not a requirement.
We know there are great candidates who may not fit into what we've described above, or who have important skills we haven't thought of. If that's you, don't hesitate to apply and tell us about yourself.
The Tribune is dedicated to improving our newsroom, in part by better reflecting the people we cover. (Here is a breakdown of the Tribune staff.)
Our newsrooms are committed to diversity and building an inclusive environment for people of all backgrounds and ages. And we are taking steps to meet that commitment. We especially encourage members of traditionally underrepresented communities to apply, including women, people of color, LGBTQ people and people with disabilities.
About The Texas Tribune:
Here's what you should know about the Tribune. From day one we've had disruption, innovation and risk-taking in our DNA. We're ambitious as all get out but still have the punch-above-your-weight mentality of a scrappy start-up. We believe we can meet the demands of our audience and our own expectations for excellence without breaking the bank — or our staff. We understand not everything is a story for us — we have to make choices — but we're always looking to expand our boundaries. We're nonprofit because the challenging economic reality for media these days obligates us to find a different way, reliable and sustainable, to fund serious journalism. We're nonpartisan because we live in the United States of Confirmation Bias — and we don't need to be part of the problem. We don't need to be yet another source of information affirming the voices and perspectives that are already in people's heads. At the same time, nonpartisan is not non-thinking. We call B.S. when B.S. needs to be called.
All of us at the Trib believe the best way to achieve that mission is to resemble the state we cover. We're committed to building an inclusive newsroom for people of all backgrounds and ages, and we're taking steps to meet that commitment. We especially encourage members of traditionally underrepresented communities to apply for this role, including women, people of color, LGBTQ people and people with disabilities.
Location:
The Texas Tribune office is located in downtown Austin, steps away from the Texas Capitol building. We have colleagues in the organization that come into the office on a regular basis and colleagues that are based in various cities throughout the United States.
Benefits:
This job is full time and has the following benefits:
Medical, vision and dental insurance
A cellphone stipend
20 days of paid time off each year
Up to 16 weeks of paid family leave plus four weeks of additional job protection
401(k) matching
Support for professional training and attending industry conferences
Remote working flexibility
We are an equal opportunity employer and value diversity. We do not discriminate on the basis of race, religion, color, national origin, gender, sexual orientation, age, marital status, veteran status, or disability status.
How to Apply
Submit your application here by January 31, 2022, with a resume and examples of your work, please submit a cover letter detailing your vision for this position and how you would approach the work. We can't wait to hear from you.
The Texas Tribune is an Equal Opportunity Employer. We are committed to diversity and building an inclusive environment for all, and we encourage applicants of all identities, backgrounds, ages, and abilities to apply. Learn more about The Texas Tribune here.