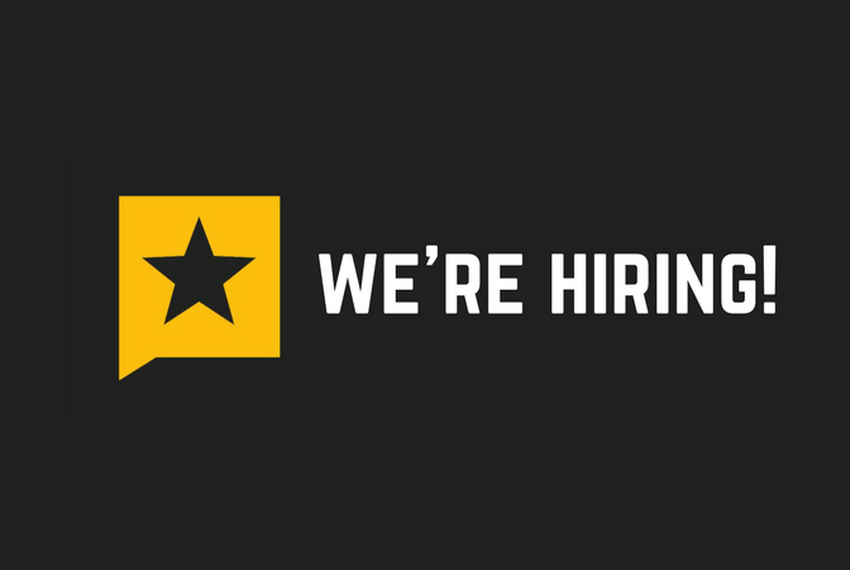 The Texas Tribune, the state's go-to source for Texas politics and public policy news, is hiring a service reporter to report stories that answer reader questions about the state's policy and politics and provide the state's residents with resources to help them navigate their lives.
Our service reporter will hunt for resources during moments of crisis, explain complicated laws and legal rulings to and for the audiences most impacted by them and publish useful guides on everything from property taxes to COVID-19 boosters. They will have their ear to the ground on what our readers and potential readers need, helping to monitor incoming reader email, social media comments and search trends alongside the audience team. They are at home on the internet, and they view comments and reader feedback as opportunities to learn and engage our audiences.
In addition to reporting, this individual will be instrumental in supporting community engagement throughout our newsroom — leading and sharing community research, producing audience callouts in collaboration with beat reporters, moderating online spaces such as our Facebook group and helping staff our texting line. And, the reporter in this role would use tools like Google Trends to surface questions readers are asking through search engines, and use that expertise to help advise SEO headlines in our newsroom.
This role would report to the assistant director of audience and can be based anywhere in Texas, though candidates based (or willing to be based) in Austin will be slightly preferred.
The salary for this position starts at $55,000 + depending on qualifications.
Your responsibilities will include:
Write accurate, clear and thoroughly reported stories on deadline
Pitch stories that provide a service or answer a reader questions, pulling from reader needs during news moments and reader questions
Help The Texas Tribune build and run community-geared products, like our Facebook Group and our texting line
Monitor search trends and pitch story ideas based on the questions and needs of Texas readers
Collaborate with the audience team to help build callouts and democratize best practices for crowdsourcing sources for the Tribune's staff
Occasional work on nights, weekends and holidays
Qualifications:
BA/BS degree and 2+ years of relevant experience OR equivalent combination of education and relevant experience
Prior experience working in a fast-paced dynamic newsroom on deadlines or in breaking news situations
Passion for serving readers and helping them better understand government and public policy in service of a stronger democracy
Empathy for readers, especially at difficult moments, and a commitment to helping them navigate and understand complex and even catastrophic moments such as natural disasters
Ability to work cooperatively with others in a professional office environment or remotely.
Skill in handling multiple tasks, prioritizing and meeting deadlines
A strong sense and devotion to journalistic ethics and libel law
Strong communication and storytelling skills using AP style and ability to research and fact check information on your own using excellent writing, reviewing, and editing skills
Spanish-language skills are preferred
We know there are great candidates who won't check all of these boxes, and we know you might bring important skills that we haven't considered. If that's you, don't hesitate to apply and tell us about yourself. The deadline is February 4.
About The Texas Tribune
Here's what you should know about the Tribune. From day one we've had disruption, innovation and risk-taking in our DNA. We're ambitious as all get out but still have the punch-above-your-weight mentality of a scrappy start-up. We believe we can meet the demands of our audience and our own expectations for excellence without breaking the bank — or our staff. We understand not everything is a story for us — we have to make choices — but we're always looking to expand our boundaries. We're nonprofit because the challenging economic reality for media these days obligates us to find a different way, reliable and sustainable, to fund serious journalism. We're nonpartisan because we live in the United States of Confirmation Bias — and we don't need to be part of the problem. We don't need to be yet another source of information affirming the voices and perspectives that are already in people's heads. At the same time, nonpartisan is not non-thinking. We call B.S. when B.S. needs to be called.
All of us at the Trib believe the best way to achieve that mission is to resemble the state we cover. We're committed to building an inclusive newsroom for people of all backgrounds and ages, and we're taking steps to meet that commitment. We especially encourage members of traditionally underrepresented communities to apply for this role, including women, people of color, LGBTQ people and people with disabilities.
Location
The Texas Tribune office is located in downtown Austin, steps away from the Texas Capitol building. This position is based in Austin, but we will consider candidates who are based elsewhere in Texas. We have colleagues in the organization that come into the office on a regular basis and colleagues that are based in various cities throughout the United States.
Benefits
This job is full time and has the following benefits:
Medical, vision and dental insurance
A $50-a-month cellphone stipend
20 days of paid time off each year
12 paid holidays
Up to 16 weeks of paid family leave plus four weeks of additional job protection
Annual 401(k) match of $2,000
Support for professional training and career development
Remote working flexibility
How to Apply
Submit your application here by February 4, with a resume and examples of your work, please submit a cover letter detailing your vision for this position and how you would approach the work. We can't wait to hear from you.
The Texas Tribune is an Equal Opportunity Employer. We are committed to diversity and building an inclusive environment for all, and we encourage applicants of all identities, backgrounds, ages, and abilities to apply. Learn more about The Texas Tribune here.